Complementary Inspection Certifications
December 2021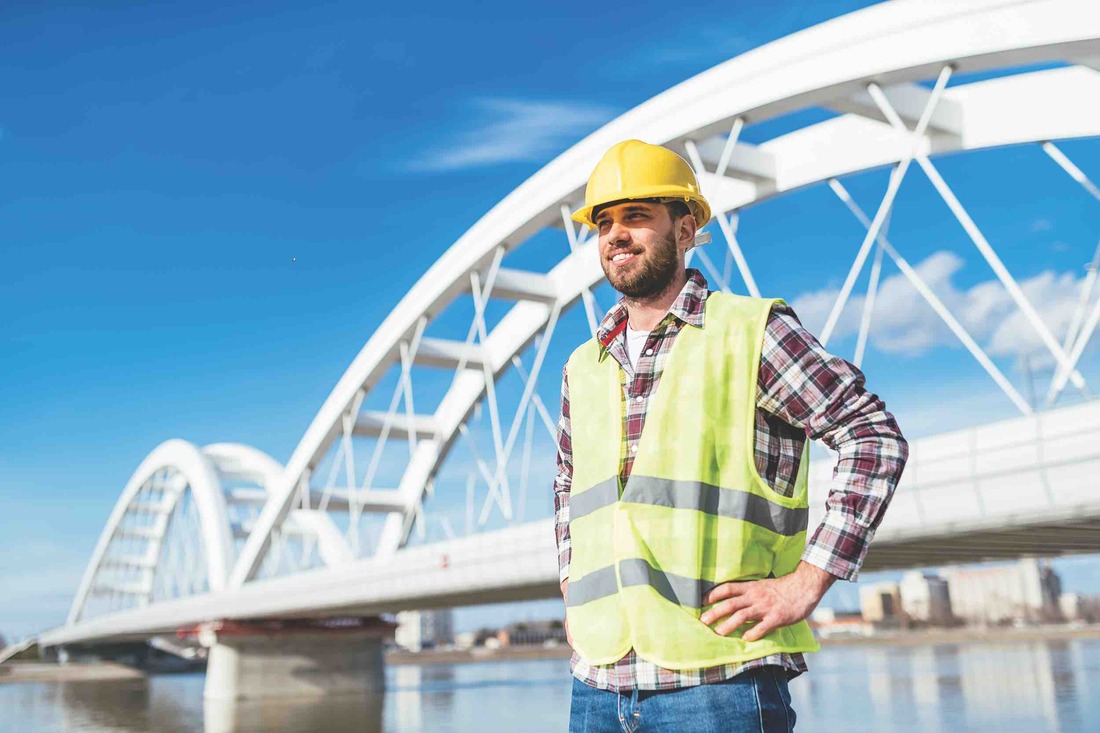 A discussion about additional certifications that enhance the CWI credential to broaden the inspection career.
The Certified Welding Inspector (CWI) credential is a highly regarded achievement for an inspection professional. Many CWIs make a career solely based on welding inspection, so for them, the CWI certification is all they need. The American Welding Society (AWS) offers a comprehensive list of endorsements that supplement welding inspection credentials. Signing up for one (or more) of these endorsement certifications is often the first step a CWI takes to develop their skills further or when necessary to fulfill job requirements. (For more information about available CWI endorsements, please visit aws.org/certification/page/cwi-scwi endorsements.)
But what about certifications offered outside of AWS? CWIs can be motivated to obtain other inspection certifications depending on the industry they work in or the location they live, or both, and the choices present themselves. However, CWIs could also just look to broaden their skills to find other opportunities. Moreover, CWIs often find themselves at jobs that require multiple certified inspectors. Why not take the role of more than a CWI? This could make the CWI more marketable, bring additional business, and save valuable time for the customer.
Welding Digest reached out to five inspection experts to find out what motivated them to become CWIs, what other inspection certifications they have, and how they have used other certifications in combination with their CWI credential. Each individual offers interesting perspectives of a CWI career that we hope serve as guidance and inspiration to others.
About the Contributors
James Bowen, ECS Southeast, LLP, Raleigh, N.C., is a CWI and American Society for Nondestructive Testing (ASNT) NDT Level III;
John Chen, senior technical advisor, KBR, Houston, Tex., is a CWI, a member of the AWS B1 Committee on Methods of Inspection, a principal reviewer for the Welding Journal, and an ASNT NDT Level III;
Ricky Morgan, vice president, FlawTech America, Concord, N.C., is a CWI, an ASNT Level III, and an International Code Council (ICC) Special Inspector — Structural Steel and Bolting;
Daryl Peterson, quality manager, Central Maintenance and Welding, Lithia, Fla., is an AWS Senior Certified Welding Inspector (SCWI), ASNT Level III, American Petroleum Institute (API) 653 Aboveground Storage Tank Inspector, a Society for Protective Coatings (SSPC) Certified Protective Coatings Inspector (PCI) Level II, and AWS District 5 director;
Jesse Richardson, plant manager, AGRA Industries, Merrill, Wis., is an AWS CWI, a Certified Welding Supervisor (CWS), a Certified Welding Educator (CWE), and a Certified Robotic Arc Welding Technician (CRAW-T). He is also an ASNT VT Level II and State Weld Test Conductor (Wisconsin).
What motivated you to obtain different inspection certifications, and how do you use them in combination with your CWI credential?
James Bowen: At the beginning of my inspection career, I was working for a small testing lab, mostly doing radiography with a good blend of magnetic particle examination (MT), penetrant examination (PT), and a touch of ultrasonic examination (UT). I quickly grew tired of the schedule and wanted something more stable. I was repeatedly told that if I wanted to move up and get off the radiographic examination (RT) crew, I would need to get my CWI certification. So that's what I did. I was interviewed by a few engineering consultants looking to hire a CWI to perform inspections for structural steel erection. One of them hired me, and from that point on, if they needed someone with a certification, I volunteered to get it, so I began to obtain all of my ICC Special Inspection Certifications (Prestress Concrete, Reinforced Concrete, Structural Masonry, Structural Steel, Welding, and Fireproofing). These made me more versatile as a site inspector and added to my overall knowledge of materials testing. I continued my nondestructive examination (NDE) training and obtained my ASNT Level II in UT. Aside from my CWI credential, it is my most valuable and heavily utilized certification. In addition to those, I also became a Certified Bridge Safety Inspector and then became rope-access certified to perform bridge inspections.
John Chen: All my certificates were requirements for performing my job properly. I used this opportunity to study hard to pass the exams. At the same time, I have used this opportunity to study the subject matters more systematically or differently than I had in the past. I realized this worked even better at recertification time. When I went to the CWI recertification seminar, I learned so much that I questioned how I managed to pass the CWI exam last time without the better understanding I had just acquired from the seminar. Learning is a secondary outcome, but the primary purpose is to do my job. My previous and current job require a CWI credential and ASNT Level III. Having credentials from professional organizations such as AWS also boosters my confidence when I carry out day-to-day work. In a sense, I am proud of myself for having these credentials. And that is the third motivation: pride for a credential from AWS.
Ricky Morgan: I attended The College of Oceaneering technical school and opted for the Inspection Tech. I departed the school with an associate degree in marine technology and certificates for completion per Certification Scheme for Personnel, visual examination (VT), UT and MT, and ASNT UT and MT to Level I and II for course hours. I was immediately hired as a helper for an NDE company that did ship inspection and offshore structures. My immediate goal for certification was to get ASNT UT Level II and MT Level II certifications. Those were the most in-demand at first, and then I added PT Level II and VT Level II as a need for the company arose, and I wanted to get paid more. I moved on to a diving company that wanted to start an NDE program and became their first technician. Two years later, I passed my first ASNT Level III exams for MT, PT, and UT. That positioned me as the corporate Level III position and operation manager.
I moved to the commercial construction industry and began working as a lead technician, evaluating buildings and providing engineers with damage reports using all my NDE methods so they could develop repair procedures. It became clear at that time I would need some additional certifications to fully service my new industry. The International Conference of Building Officials (ICBO) certification (now ICC) was one, and I acquired the Structural Steel and Bolting Certifications. This allowed me to inspect structural steel fabrication and erection along with bolting of those structures. Later in California, they mandated an AWS CWI certification to inspect schools, hospitals, and bridges. That is when I added my AWS CWI credential.
As the years passed, I added many jurisdictional certifications as needed for specific projects in several California cities. All those certifications I acquired used ICC and CWI certifications prerequisites. I later added the AWS endorsements for bolting and drawings because that was a great opportunity to increase my certificate portfolio and improve my expertise. It also made my 9-year renewal a little easier. I'm currently planning to add the AWS D1.5, Bridge Welding Code, endorsement, and I'm looking to gain the American Society for Quality (ASQ) Certified Quality Auditor certification.
Another certification that would be useful is the Association for Materials Protection and Performance (AMPP) Coating Inspector Program Level II, which would fit well for the projects I do.
Daryl Peterson: My fulfilling and lengthy career has exposed me to a multitude of industries, including aerospace, petrochemical, pulp and paper, structural, and automotive. I have gained vast experience in NDE, quality systems management, and CWI training. I have felt a strong commitment to helping others obtain their CWI certification and have trained several candidates. I feel a strong drive to be the best I can be (even though that is the Army slogan, and I was Air Force, so I guess I should have said "Aim High"). I started on the NDE side with ASNT NDT Level II certifications and knowledge. I also acquired the SSPC Coatings Inspection certifications and API 653 for Aboveground Storage Tanks because that's part of what we do in my current position. The SCWI certification was the natural next level regarding CWI certification and complements my ASNT NDT Level III, API 653, and SSPC Level II certifications. These certifications help me mentor CWIs whom I work with. I frequent the AWS Member Network, adding my advice on various topics as well as adding topics. The feeling of being able to help others is really what fulfills my heart and soul.
Jesse Richardson: Part of my motivation to obtain multiple certifications was to display my knowledge. The other motivating factor was the content involved in each and the new material I could learn. This allowed me to add to my knowledge and become more valuable. I currently hold two jobs that I use each of my certifications in daily. One of these jobs is a welding instructor for Northcentral Technical College. The other position is a quality/plant manager for AGRA Industries. My CWS certification has become extremely valuable as it allows a much greater understanding of the economics encompassing welding. The CWE has allowed me to demonstrate that I'm a successful welder that also holds the background knowledge of the CWI material. The CRAW-T proves I have demonstrated proficiencies with robotics and automation. The knowledge and skillset obtained from these allow me to be well-rounded and provide others a view of my exposure.
What advice do you have for CWIs looking to obtain other inspection certifications in addition to those from AWS?
James Bowen: Every industry will have a set of additional certifications that will complement someone's CWI certification. Ask what your employer needs and start studying. NDE is always in great demand, particularly the big four: RT, UT, MT, and PT. All the additional certifications I pursued were to fill a need with my employer. If you can pass the CWI exam, you can generally pass most other certifications out there.
John Chen: My suggestion would be to obtain an ASNT VT NDT Level III. Having a CWI credential prepares anybody to get that certificate, and it also opens the door to access resources in the NDE world. The CWI experience can be counted toward the experience prerequisite when applying for sitting for an ASNT VT Level III exam. The next one would be the AWS Certified Radiographic Interpreter (CRI) certification. One could get that without knowing a lot about the equipment side of RT. I have also seen many CWIs getting into coatings inspection after they acquired credentials and certificates from AMPP.
Ricky Morgan: My advice would be to get certified in the field you are most knowledgeable and have the most connection to. I would add certification as soon as possible that complements the direction you see for yourself and what you enjoy working with the most.
I found it valuable to have both the NDE and the CWI certifications. This allows you to be in full service to a project. Observing and conducting welding inspections makes you a better NDE technician, plus your company or the fabricator does not have to worry about coordinating an additional person to do the NDE. Furthermore, you do the VT before the NDE, so you know that part is already correct for NDE. I don't know how many times I came to a job for only the NDE, and the VT was not acceptable to conduct the NDE portion, which puts everything at a full stop and slows down the inspection process, causing issues for all parties.
All the certifications I have added have improved my expertise and made me a valued employee. My association with AWS, ASNT, ICC, American Institute of Steel Construction (AISC), AMPP, and ASQ have been invaluable in plotting my career course.
Daryl Peterson: I encourage new CWIs to seek work with NDE companies or other specialty inspection companies, such as third-party bridge inspection agencies. This will allow them to gain valuable inspection knowledge, learn about quality systems, and most importantly, have access to seasoned inspectors to help mentor them. I would suggest that new CWIs and CWI applicants research the multitude of industries that the CWI certification serves. For instance, if the individual is interested in pipeline, I would suggest that in addition to the CWI certification, the individual becomes familiar with NDE, particularly PT, MT, UT, and RT, and this position would benefit greatly from the AWS CRI certification. The API 1169, Pipeline Construction Inspection, certification would also be advised. For someone who wants to get into bridge inspection, become familiar with the NDE methods mentioned above, the AWS CRI certification, and the AWS D1.5 endorsement. I would also highly suggest certification in protective coatings. Take advantage of the AWS organization. The AWS membership provides benefits such as a local section. Attend section meetings and even get involved by joining the section's executive board. Being an active member, you will likely meet the movers and shakers in your local area. I cannot say enough about personal networking - take advantage of the online network forums. There are a ton of subject-matter experts who answer questions on there, even for niche or lesser-used processes.
Jesse Richardson: Gain other certifications through ASNT. A CWI with other demonstrations of NDE methods would be a valuable ticket in almost all industries. Another recommendation would be to obtain any state or local certifications available. This allows the inspector to perform work for state or government entities. The certifications obtained through AMPP, ICC, and the Canadian Welding Bureau (CWB) are worthwhile and possibly overlooked. Other certifications such as AISC or API are heavily focused on their specific industries. Still, there is benefit in obtaining them as it opens more doors for work in other sectors.
This article was written by Carlos Guzman (managing editor, digital and design, AWS Publications, and editor of Inspection Trends and Welding Journal en Español) for the American Welding Society.