We Move Welding Forward
We Move Welding Forward
Founded in 1919, the American Welding Society is a nonprofit organization with a global mission: to advance the science, technology, and application of welding and allied joining and cutting processes worldwide, including brazing, soldering, and thermal spraying.
By fostering knowledge, embracing change, and providing real-world opportunities through scholarships, fellowships, and workforce development, AWS provides the tools to help members succeed—and to inspire future generations of welding professionals.
The AWS Foundation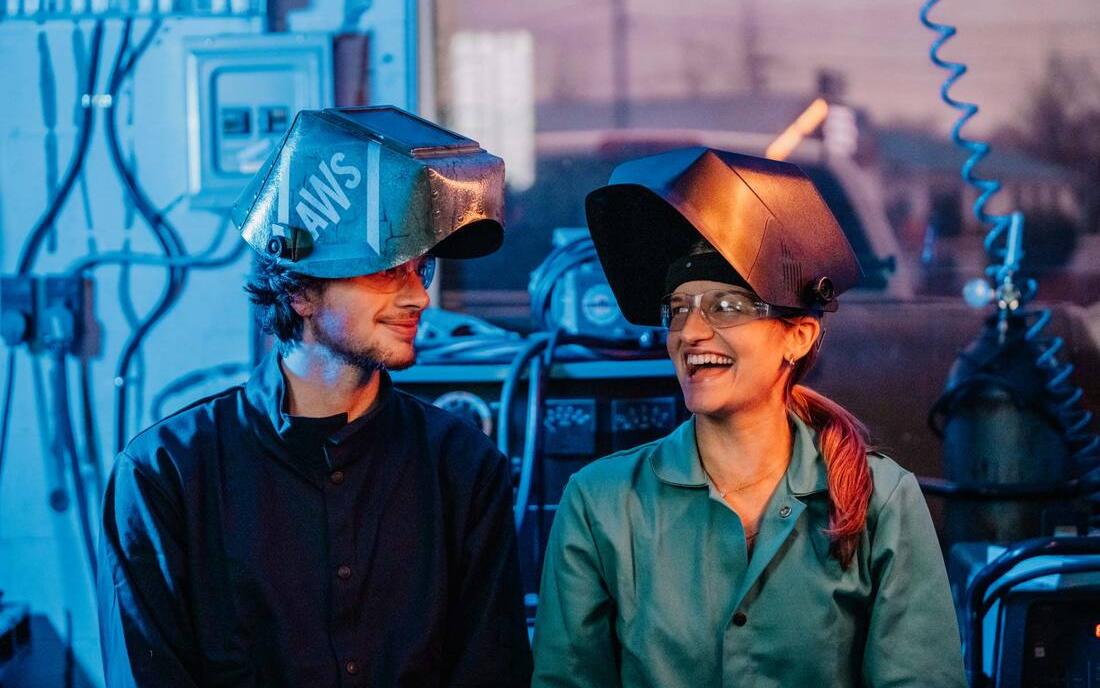 The AWS Foundation
Supporting The Welding Community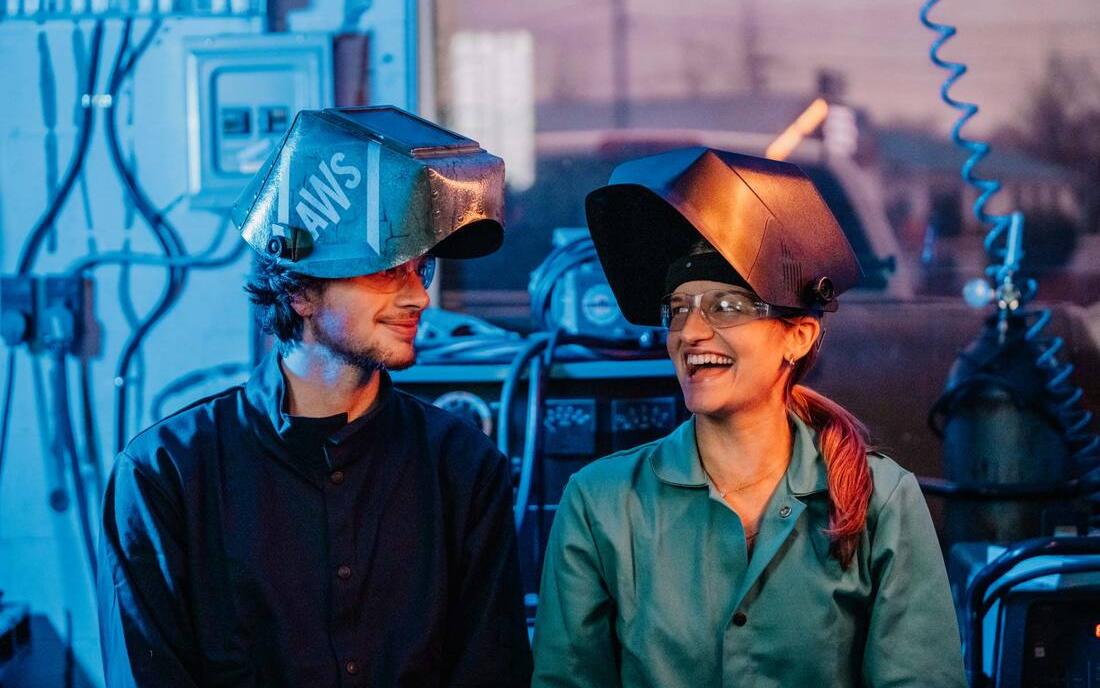 The AWS Foundation is the philanthropic arm of the American Welding Society. The Foundation ensures the growth of the industry through career programs, scholarships, and grants to institutions that offer welding education and training.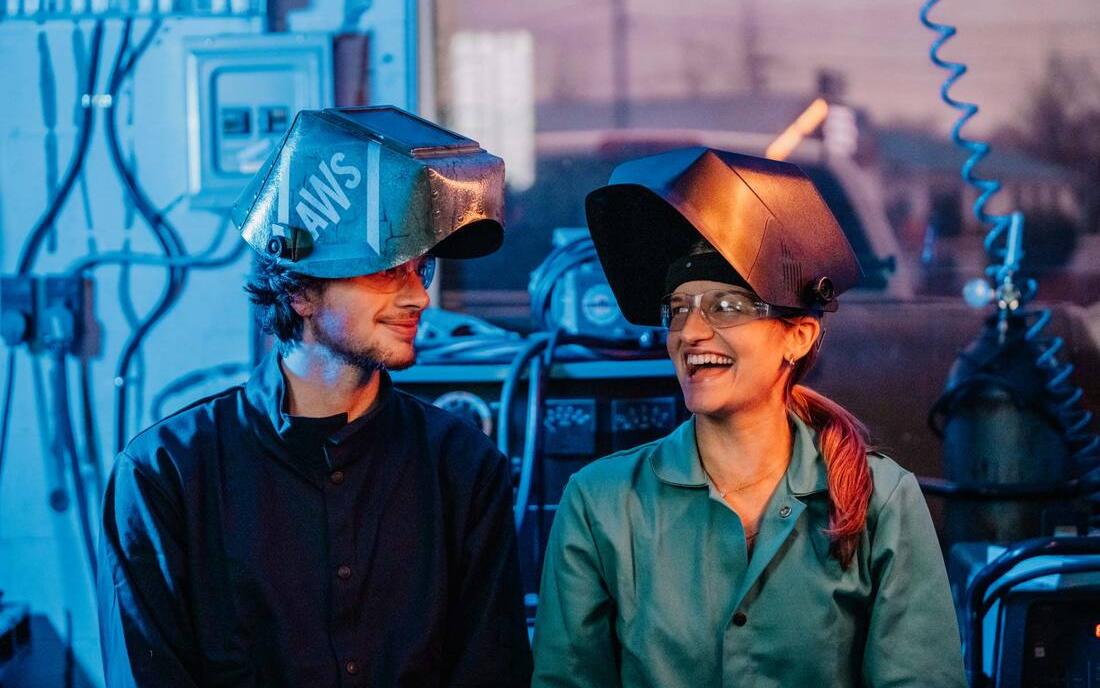 Get Involved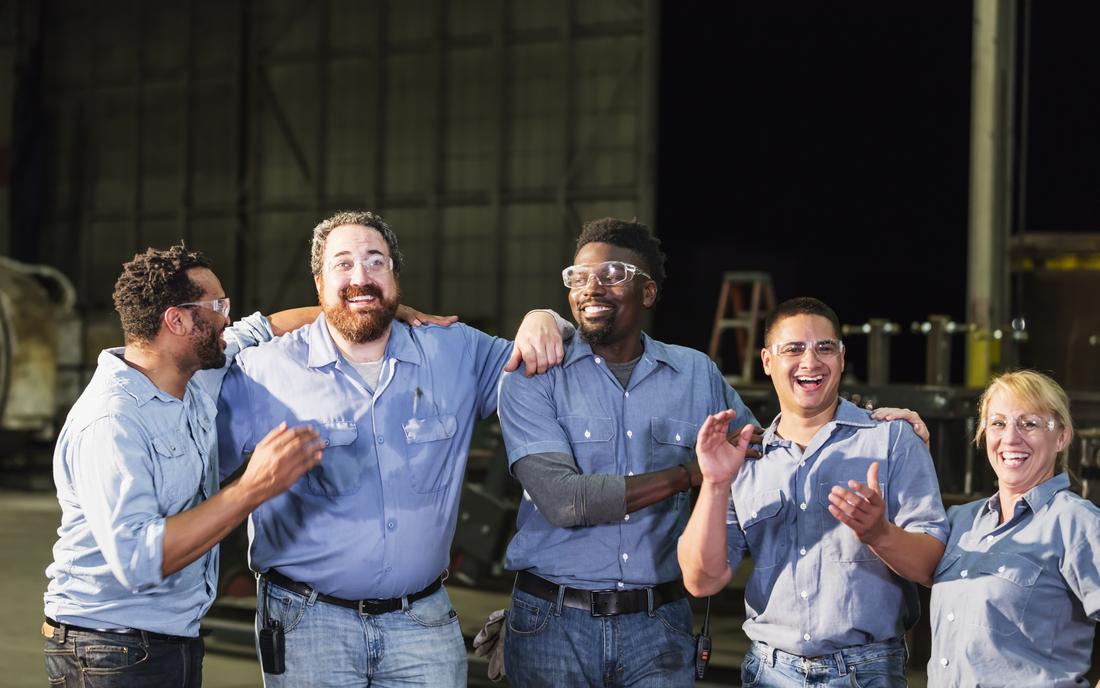 Get Involved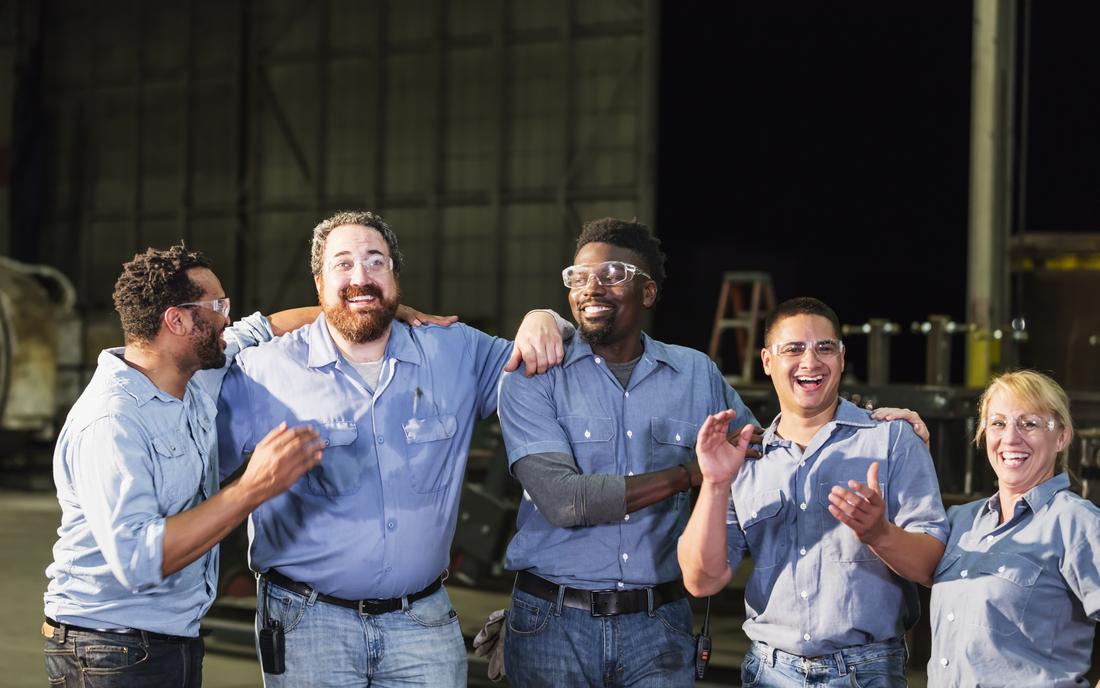 There are lots of ways for members to get involved with the American Welding Society: Member Network, Sections, Student Chapters, and more.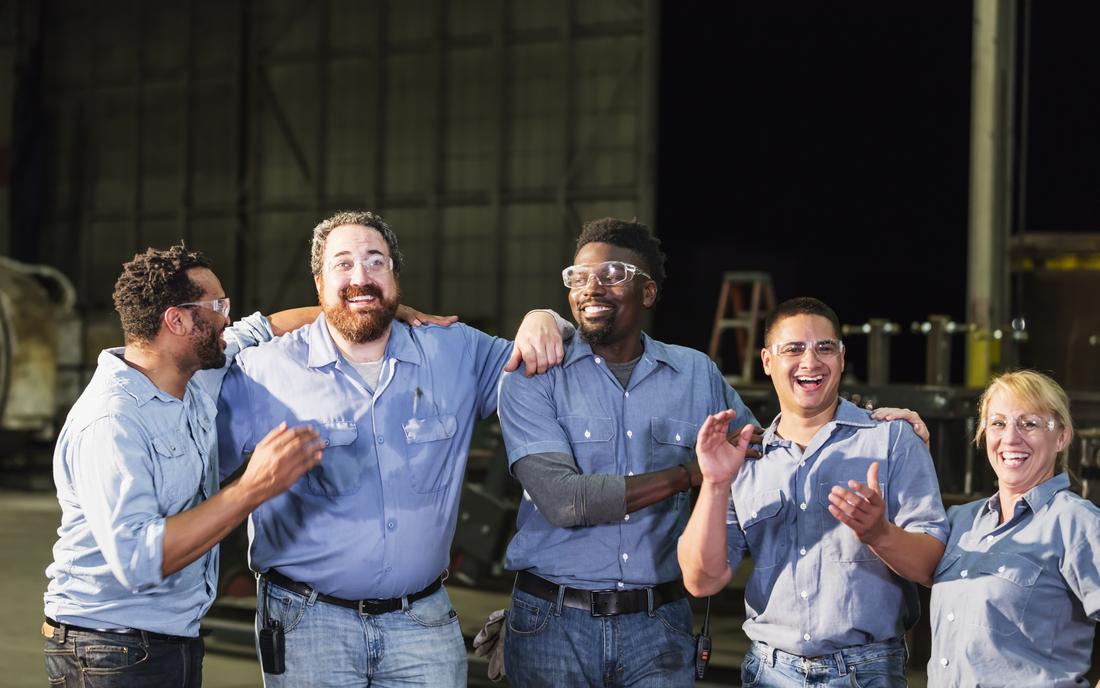 AWS Governance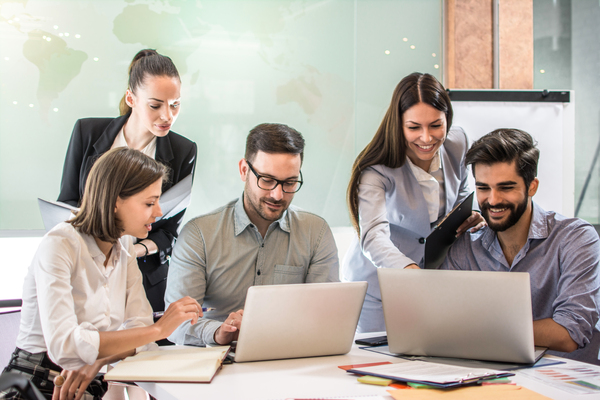 AWS Governance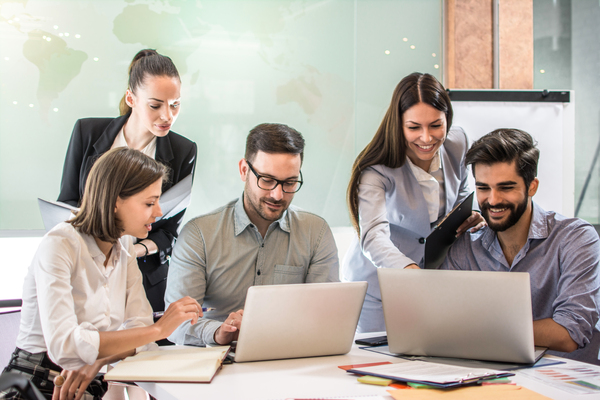 Our leaders have in-depth knowledge to support experienced welders, prospective students, and independent welding shop owners. AWS Members can also nominate candidates for president, vice president, and director-at-large; you can also have a say in our standards by joining a technical committee. See the details below.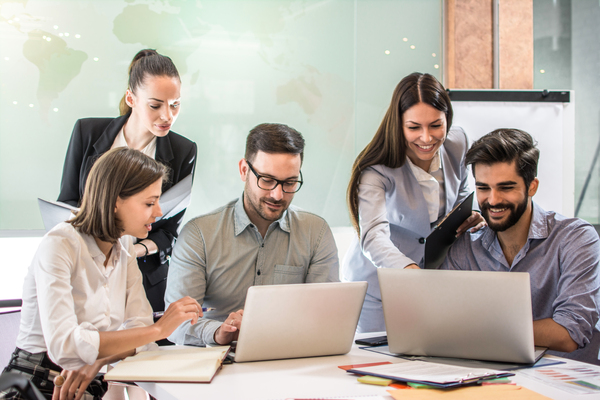 AWS Leadership / Governance
On behalf of the entire AWS organization, welcome! We hope you'll take a few moments to learn more about each of us and how we're working as a united team to help you reach your goals successfully.
You may be an experienced welder or a prospective student exploring a possible welding career
You may be an equipment or manufacturing company president or independent welding shop owner
Or perhaps you're educating our next welding generation
Regardless of your personal connection to welding, you all have an important stake in seeing our industry continue to grow and thrive.
Our AWS officers have the in-depth knowledge to support your efforts. Each office has decades of leadership experience representing every facet of our industry. From senior level engineering and certified inspector rolls, to spearheading standards committees, to running successful manufacturing, equipment and other welding-related businesses, AWS officers have the background to support your goals.
We hope you'll get to know all of us better and continue to partner with us in our mission: to advance the science, technology and people of welding for ourselves and the next generation.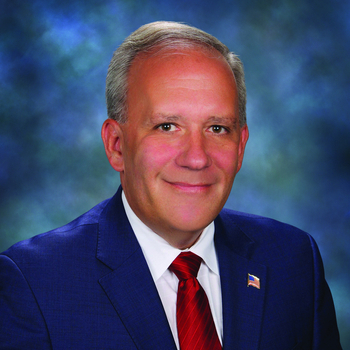 Michael A. Krupnicki
President, AWS
Executive Director
Rochester Arc + Flame Center
Michael Krupnicki was elected to serve as President. He is the owner of the Rochester Arc + Flame Center, a private welding, smithing, and glass arts school. He was previously involved with Mahany Welding Supply for 37 years. An AWS Life Member, his more than 35-year involvement includes supervising Certified Welding Inspector (CWI) exams and serving as District 6 Director. He also served as Chair and Treasurer of the Rochester Section..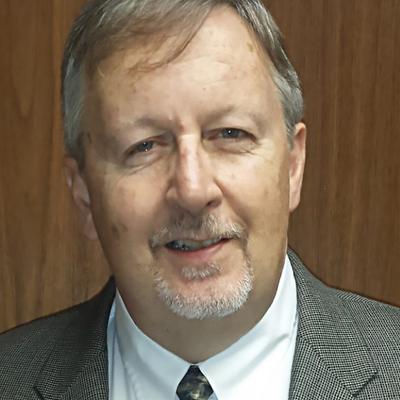 Richard Holdren
Vice President, AWS
ARC Specialties Technical Services / Welding Consultants LLC
Richard L. Holdren was elected to serve as Vice President. He is Senior Welding Engineer of ARC Specialties Technical Services and Principal Welding Engineer of Welding Consultants LLC. With nearly 50 years experience in welding engineering and nondestructive examination, he has served more than 40 years as member and/or chair of numerous AWS certification, education, and technical committees. The is also an AWS Life Member.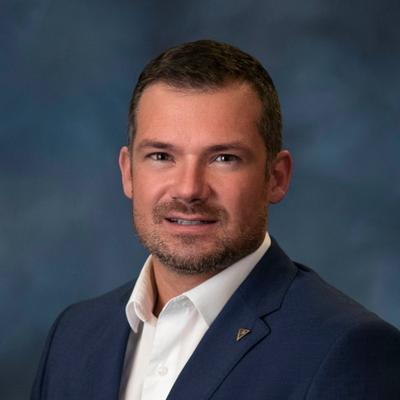 Dr. D. Joshua Burgess
Vice President, AWS
Sr. Program Manager - Metallurgical & Welding
Tennessee Valley Authority
Dr. D. Joshua Burgess was elected to serve as Vice President, is the senior program manager of metallurgy and welding at the Tennessee Valley Authority. Throughout his 20-year membership with AWS, he has served the Society in many different capacities at the board, Section, and committee levels. This includes serving as chair of the Northeast Tennessee Section in 2013 and Dist. 8 director from 2013 to 2019.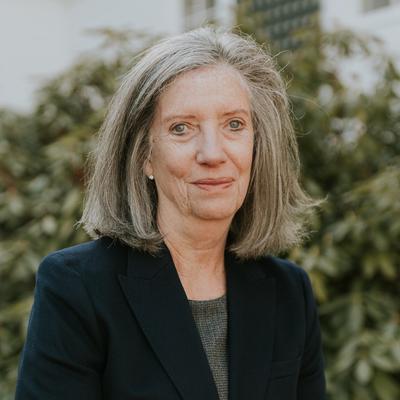 Mary Bihrle
Treasurer, AWS
Mary Bihrle was elected to serve as Treasurer. She is retired from Hypertherm Inc., where she worked as Vice President and Chief Financial Officer from 2013 to 2018. Prior to that, she worked as the company's director of global finance from 2010 to 2013 and the director of internal controls from 2009 to 2013. Bihrle has been an AWS volunteer for more than five years, serving on the Finance, Audit, and Investment Committees.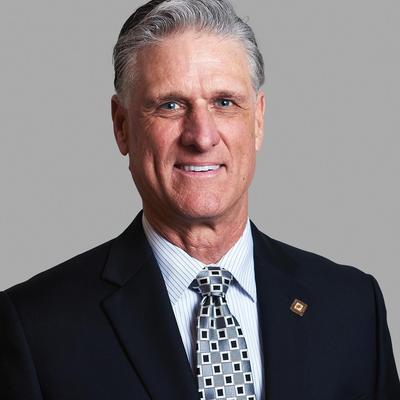 Dennis Eck
In Memoriam - President, AWS 2023
Dennis Eck was elected to serve as Vice President of AWS from 2018 to 2022 and as President in 2023. He is also President & Owner of Diversified Services & Solutions LLC, where he serves as a consultant for independent welding supply retailers and small fabrication shops. He retired from Praxair in 2020 after 10 years of leadership throughout the Gulf Coast. He was formerly Vice President & Partner of National Alloy & Equipment in Houston, Texas, which was sold to Praxair in 2011. Dennis has been in the welding supply industry more than 40 years and has been active as a member and leader in the AWS Houston section and District 18 for 35 years. His involvement with Skills USA, the Craft Training Center, and AG Mechanics in Texas allows him to focus on the next generation of leaders.

Nicholas Peterson
Welding Engineer/Curriculum Developer for Miller Electric Mfg.

Lynn Showalter
Chief Welding Engineer Newport News Shipbuilding, Division of Huntington Ingalls Industries

Neil Cox
2023 – 2025
Neil is a Welding Process Specialist for Airgas where he travels his region helping customers with weld process selection and optimization, as well as capital equipment purchasing and training. He earned an associate degree in Welding and Fabrication from Southwestern Oregon Community College and a bachelor's degree in Welding Engineering Technology from Ferris State University.

Jonathan Hiebl
2023 – 2025
Jonathan is a welding teacher at Chippewa Falls High School in Wisconsin who excels in developing strong, student centered, career and technical education (CTE) programs through community supported projects, business and industry partnerships, and specialized facilities and equipment. He earned a bachelor's degree from UW-Stout in Technology Education while working as a welder and fitter in the sanitary process industry.

Brandy Killeen
2022 – 2024
Brandy is the Program Director and Welding Instructor at West Virginia Northern Community College. She is an AWS Certified Welding Inspector and earned an associate degree in Welding Technology from West Virginia Northern Community College.

Robert Watson
2022 – 2024
Robert is a Welding Engineer with the Weld Execution Team at General Motors Corporation in Warren, Michigan. He earned a bachelor's degree in Welding Engineering Technology and an associate degree in Welding Technology from Ferris State University.

Hannah Wolf
2021 – 2023
Hannah is a full-time faculty and outreach specialist for the trades at Madison Area Technical College in Wisconsin. She earned a bachelor's degree in Psychology from the University of Minnesota – Twin Cities and a technical diploma in Welding and Metal Fabrication from Madison Area Technical College.
Dr. W. Richard Polanin
AWS President 2022
President, WRP Associates
CoPI The National Center for Welding Education and Training (Weld-Ed)
Dr. Richard Polanin was elected as President after serving three years as Vice President. He is a retired professor and program chair of the manufacturing engineering technology and welding technology programs at Illinois Central College, where he continues to teach. He is currently the co-principal investigator for Weld-Ed, chair of the AWS Peoria Section, vice chair of the International Institute of Welding Commission XIV, and president of WRP Associates. He is also involved in several AWS committees.

Dr. Thomas J. Lienert
AWS President 2019
Mr. Lienert was elected to serve as president, was formerly a technical staff member and a R&D engineer 4 at Los Alamos National Laboratory for more than 16 years. He is also an active member and officer of several national-level committees, has served as chairman of the AWS New Mexico Section, and has been named an AWS Fellow.
Frequently Asked Questions
How do I nominate candidates for President, Vice President, and Director-at-Large?

AWS members who wish to nominate candidates for President, Vice President, and Director-at-Large on the AWS Board of Directors for the term starting Jan. 1, 2025, may either:

Send their nominations electronically by July 31, 2023 to:
Ashley Albertson at (aalbertson@aws.org)
C/o Robert W. Roth
Chairman, National Nominating Committee

or

Present their nominations in person at the open session of the National Nominating Committee meeting scheduled for 2:00 PM to 3:00 PM, Tuesday, September 12, 2023, at the McCormick Place, Chicago, Illinois during the 2023 FABTECH Show.

Nominations must be accompanied by biographical material on each candidate, including a written statement by the candidate as to their willingness and ability to serve if nominated and elected, letters of support, plus a 5-by-7-inch head-and-shoulders color photograph.

Note: Persons who present their nominations at the Show are responsible to provide 20 copies of the biographical materials and written statement.

Who are the past Future Leaders?

2020-21
Andrea Orr, Research Engineer, Ford Motor Company

2020
Gabrielle Bettengnies, Mechanical Design Engineer, System Technologies Inc.

2019
Mitchell Grams, PhD. Candidate at Canadian Centre for Welding and Joining, University of Alberta Victoria Shekastehband, Intern, Savannah River Nuclear Solutions.

Where can I find a list of Scholarship and Grant recipients?
Inside D. Fred Bovie Library and Museum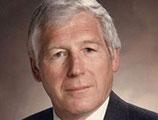 A Welding Icon
David Fred Bovie was the president and CEO of both Alloy Rods Corp and ESAB's North American subsidiary. Bovie was a Life Member of the American Welding Society and held multiple positions, including being a member of the Welding Research Council, NWSA, and NEMA.
Step Inside
This commemorative plaque is proudly displayed outside of the D. Fred Bovie Library and Museum at AWS headquarters. It marks the day the library and museum first opened in Bovie's honor.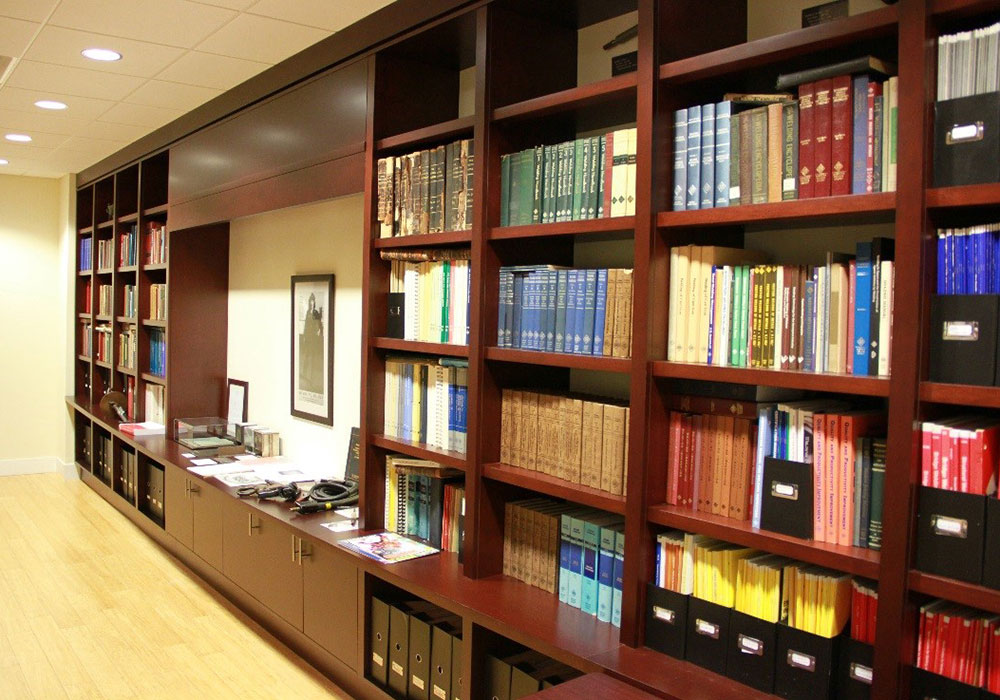 Preserving Welding's History
The library is full of standards and codes, textbooks, magazines, and similar publications. The museum has equipment and awards on display.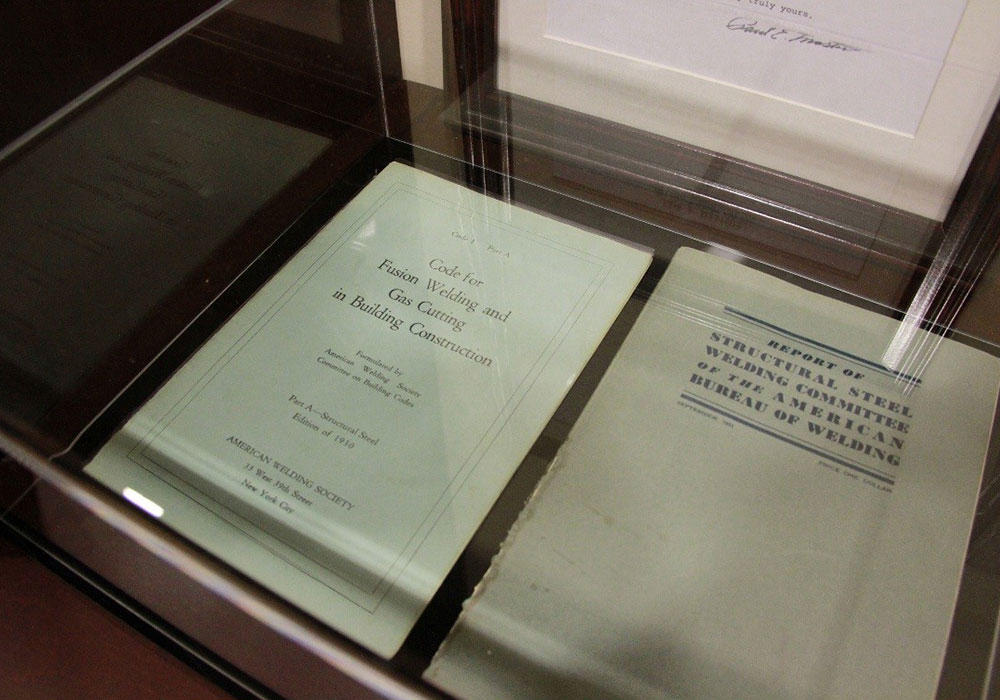 Historic Documents
Code for Fusion Welding and Gas Cutting in Building Construction and Report of Structural Steel Welding Committee of the American Bureau of Welding are some of the library's oldest standards to date.
Appreciating How Far We've Come
This welding gun was manufactured by Airco, circa 1958.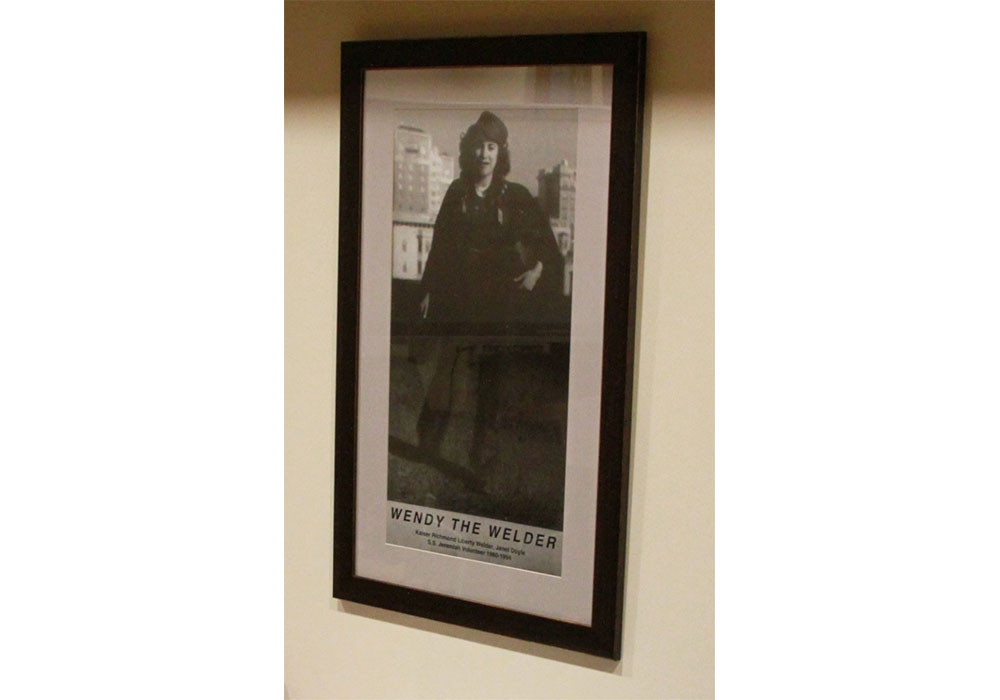 Celebrating Women in Welding
This picture of Janet Doyle, or "Wendy the Welder," represents the significant impact that women had on the welding industry during World War II.
Work at AWS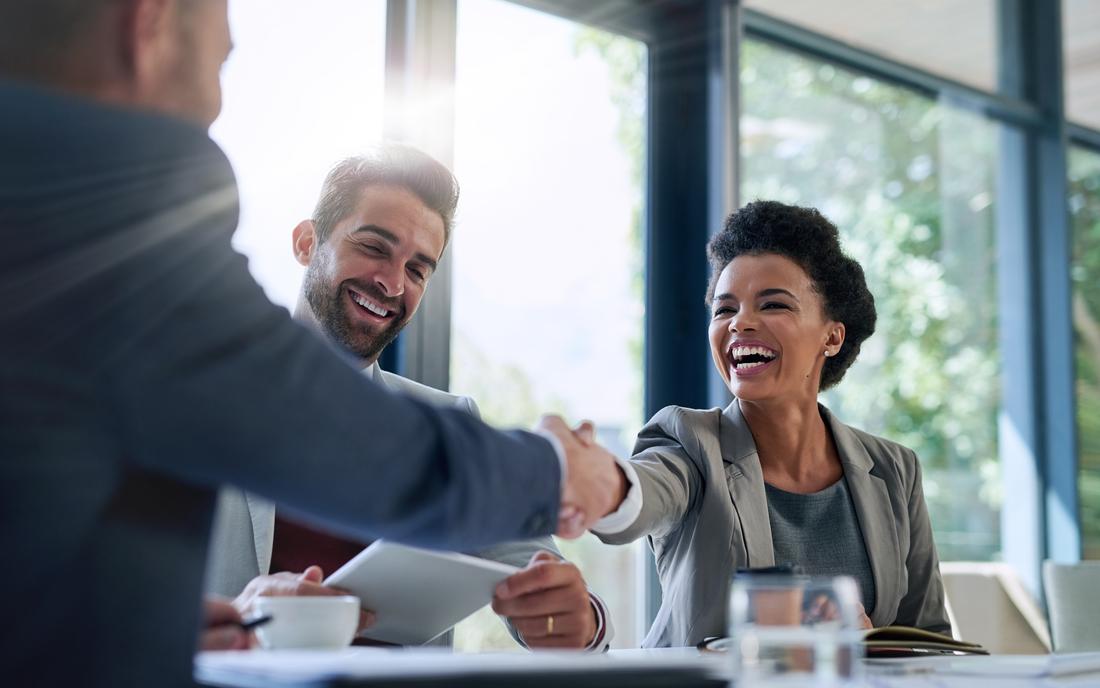 Work at AWS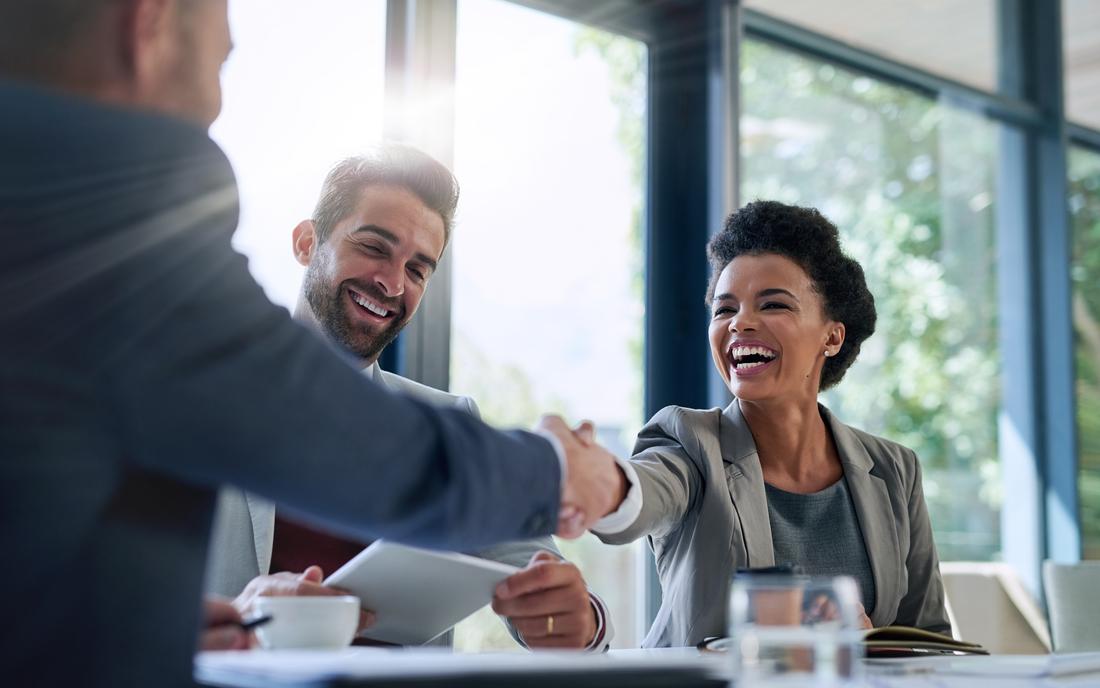 We're committed to giving everyone the opportunity to learn, develop, and grow. Learn about open positions with our organization here.