How to become a Standards Committee Member
August 2022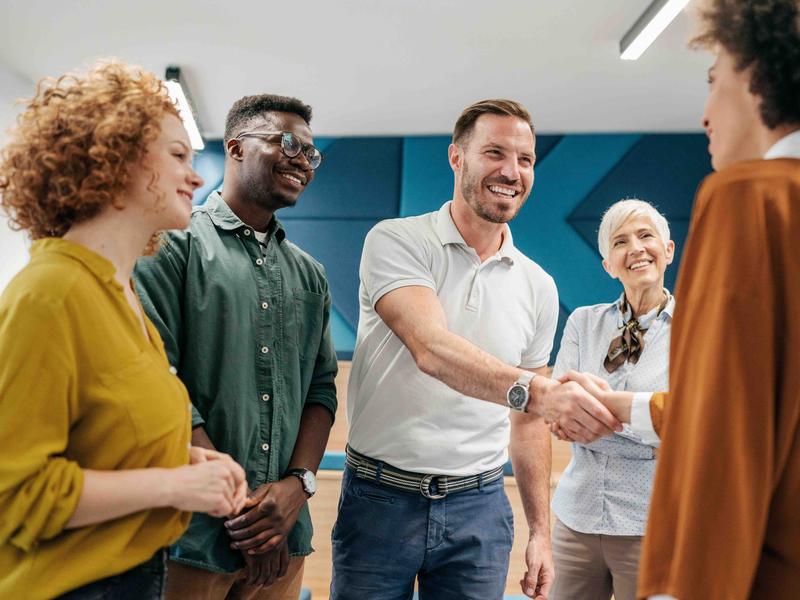 AWS Standards Committees consist of over 1,800 volunteers, 200 committees, tasks groups, and 13 AWS staff. Together, they develop standards and other technical publications to serve the ever-changing welding industry.
What Constitutes a Committee
A Committee can range from 5 to 60 volunteer members, with an average size of 15-20 members. Anyone with a range of experience can apply to join any AWS technical committee.
Roles in AWS Committee Work
-Member: A committee member represents a vote on the consensus body, which determines what language goes into a Standard. There's an expectation that a member will be present, or present by proxy, at all meetings and devote a lot of time to the Committee.
-Advisor: There may come a time when you cannot fully commit yourself to the duties of a voting member. However, if you still want to participate often and you know you will be absent from many meetings or may not be able to turn in every ballot, Advisor status may be for you.
-Task Group Work: There may be times when small groups are formed within a Committee to accomplish a specific task or work on a specific addition to the document. These groups are known as 'Task Groups' and operate on a less rigid structure, with guidelines set up by the Task Group leader. Task Groups are a great way for someone to get involved with the Committee, whether they are a voting member or not.
How to Become a Committee Member
There're five steps to becoming an AWS Committee Member:
-Apply to become a member of a committee
-The Committee Program Manager/Secretary will confirm your application and add you to the roster as an official applicant, and you will begin to receive committee correspondence
-You will be notified of the next committee meeting, which can be an in-person meeting or a teleconference
-Within 24 hours of being added to the committee member database, you will receive an automated email on how to log into our online system.
-The new member will then review technical committee resources, policies, and procedures and begin to participate actively.
Committee Member Responsibilities
Everyone, including applicants, is encouraged to voice their opinions and bring their expertise to the standards development process. Committee members can submit comments on periodic document reviews. While applicants do not have a vote to approve or disapprove of a standard, comments are encouraged. Most Committee Chairs will consider the applicant's full measure of participation when deciding whether to appoint them as a Voting Member.
Members are encouraged to contribute to the discussion, participate in document ballots, and volunteer in task groups and informal reviews. It's important to make your voice heard and collaborate with other individuals on the Committee, subcommittee, or task group to improve the document's quality or proposal.
Members then vote on proposals submitted for review. All members need to participate in meetings. All AWS meetings have a remote connection option, allowing for easier participation for those who cannot travel.
AWS Standards Development Staff And Volunteers
AWS Standards Committees consist of approximately 2000 volunteer members, advisors, correspondents, and applicants. They represent vast places in the industry, including end-users, manufacturers, suppliers, academia/educators, government, associations, trade groups, and consultants.
AWS Bookstore
AWS has over 300 constantly updated or maintained standards available at the AWS Bookstore. Most of our publications are in printed or downloadable PDF formats and are available by industry, process, filler metal, etc.
Join a Technical Committee Today
If you're interested in actively participating on any AWS Technical Committee, please complete the online Technical Committee Membership Application.