A Driving Force for Weld Quality
January 2023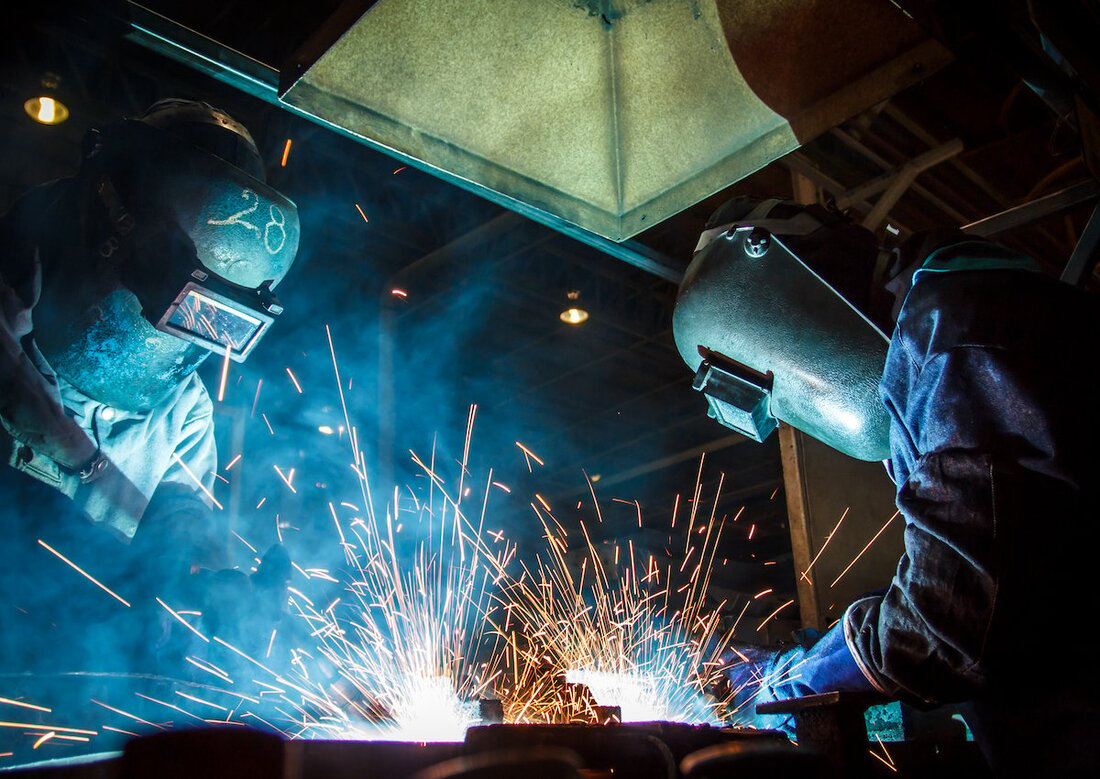 The AWS D8 Committee on Automotive Welding is responsible for the development of AWS standards on all aspects of welding in the automotive industry.
Different documents outline best practices and quality requirements for various welding processes and materials. In 2021, the D8 Committee published D8.1M:2021, Specification for Automotive Weld Quality - Resistance Spot Welding of Steel; D8.8M:2021, Specification for Automotive Weld Quality - Arc Welding of Steel; and D8.10M:2021, Specification for Automotive Weld Quality - Laser Beam Welding of Steel. The committee also published D8.9M:2022, Test Methods for Evaluating the Resistance Spot Welding Behavior of Automotive Sheet Steel Materials, this year.
Andrea Orr, D8 Committee vice chair and research engineer at Ford Motor Co., answered questions on what it's like to be part of a technical committee during an active season of developing standards.
Several standards were published in 2021 and 2022. Can you share the role committee members play in developing a new standard or revising a current one?
Each committee member plays a vital role in publishing updated standards. All eyes are tasked with reviewing the current documentation and determining where improvements can be made. Presently, the committee is made up of individuals who use the documents frequently. We review feedback and utilize ranking criteria for amending areas of improvement. In doing so, we brainstorm new methods and practices that enhance our documentation and benchmark quality standards that are typically used in automotive and other similar industries.
Did you face any challenges in the development of the standards?
One of our biggest challenges as a committee is maintaining a diversified portfolio of members. While we currently have an immensely effective team, we are always looking for additional educators and members to balance our committees and provide a different perspective on how we can enhance our specifications.
The D8 Committee has not met in-person since 2019. How has the committee fared working and meeting virtually?
Like everything else, the COVID-19 pandemic turned many of our communications virtual. While there are many benefits of meeting in person, we have adapted with virtual meetings to continue publishing new standards. The D8 Committee is effective at determining next steps and designating a lead for each task to ensure work continues to get completed, and we can provide the latest and best information in all the documents we publish. This key step has continued in the virtual landscape, and I would attribute a lot of our progress to the many task leaders that our committee consists of.
What were some of the changes made to the revised standards?
The latest publications completed by the D8 Committee focus on welding of steel substrates. As an industry, we are seeing a lot of steel grade development to meet the lightweight and high-strength demands of new vehicle architectures.
What is the most rewarding part of working on a standard?
The most rewarding part of working on AWS D8 standards is thinking about the big-picture impact we are making. Most of the vehicles on the road rely on AWS standards to verify the quality of the welded joints. Our standards play a significant role in certifying that the vehicles we drive and ride in every day will keep us safe.
What are the benefits of joining a technical committee?
The network, the knowledge, and the ability to make a difference. The network of individuals who make up a committee consists of industry representatives from the large automotive companies, suppliers, testing facilities and consultants, and educators. The knowledge that is held by these individuals is like a gold mine. I love being able to learn new things and the different perspectives they hold from their unique experiences. At the beginning of my career, I often enjoyed sitting in on the meetings just to listen to the thought processes and views of more active members. Then, as I felt more comfortable, I was able to start asking questions and contribute on a larger scale. Now, I feel like I have an active role in developing the standards and specifications that our industry uses to qualify all aspects of welding within the automotive industry.
Can joining a committee help someone's career? If so, how?
Most definitely! Through D8, I have been able to meet mentors and learn a lot from the individuals who have developed many of the standards. It is so great to be able to be involved and ask the "why?" and "how?" questions to those responsible for many of the past and future versions of specifications. From joining committee work at the beginning of my career, I have developed a strong appreciation for the standards and specifications we use and have been able to contribute to the industry with a new perspective. This relatively small time investment has paid dividends in my career by giving me pertinent knowledge, communication skills, and leadership opportunities that set me apart from others around me.
To learn more about the D8 Committee, visit aws.org/standards/committee/d8-committee-on-automotive-welding