Choosing PPE for Welding
November 2023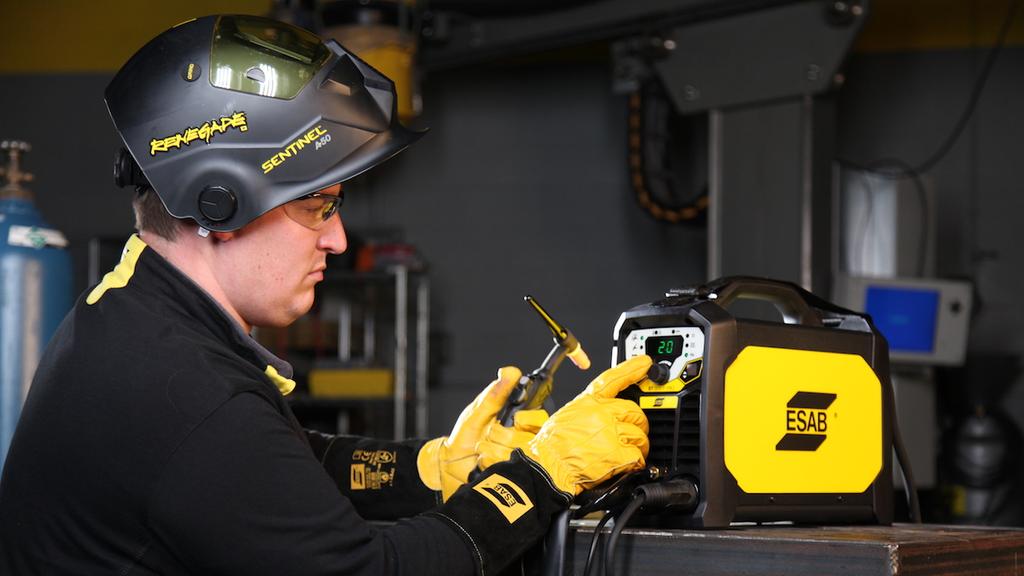 Selecting the right safety equipment and garments is essential. This article discusses the critical factors when choosing personal protective equipment (PPE).
Gloves
Gloves should be heat resistant; cover your hand, wrist, and lower forearm; fit over or under your jacket sleeve; and fit comfortably.
For gas tungsten arc welding (GTAW) or low-amperage applications, a tight-fitting glove made from goat, deer, or sheep skin affords the dexterity required. Thick leather is unnecessary and may inhibit your skill.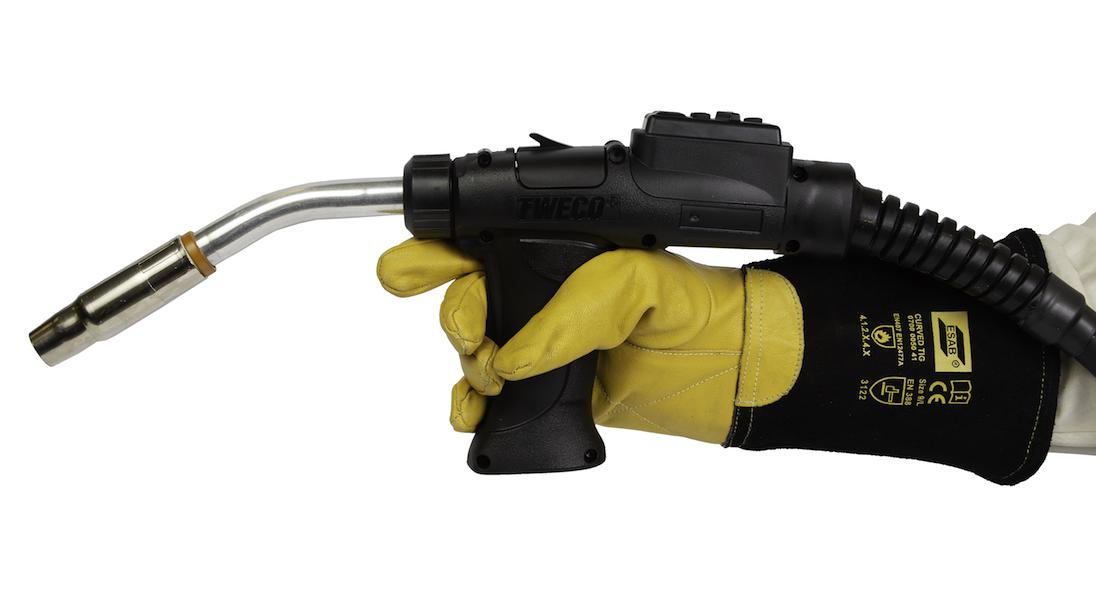 For gas metal arc welding (GMAW), shielded metal arc welding (SMAW), and air carbon arc cutting, use thick, leather insulated gloves with melt-through and cut resistance. A split-grain leather on the top hand and cuff provides a barrier against sparks and molten metal. A softer, smoother grain leather on the palms and fingers provides comfort. Grain leather sheds molten metal better than split-grain but costs considerably more. Find a glove that provides plenty of cushion and heat resistance where your GMAW gun rests but is ergonomic for easy movement. Curved GMAW and GTAW gloves that fit the hand's curl are available.
Don't try to save money on gloves. Your hands are probably your most valuable tool.
Jackets, Coats, or Leathers
Jackets provide protection from sparks and hot slag and protect your skin from UV and infrared rays (IR) radiation from the welding arc. The welding process, amperage, and position will dictate the degree of shoulder and body protection required. Environmental temperature is also important.
Cowhide leather is durable and won't crack but can be hot and up to five times heavier than other leathers. Manufacturers designed lightweight options with similar protection. However, flame-retardant (FR) materials that breathe have a limited life span.
Look for jackets without exposed pockets. Zipper pockets or pockets with flaps are best. Consider looser-fitting jackets that cover your back when bending. Look for jackets with reinforced Kevlar® stitching. However, cotton stitching is the norm unless it is sewn to a standard. Metal snaps don't melt and are easier to undo, but FR buttons are common. A good option is a metal zipper to close the coat with a snap overlay.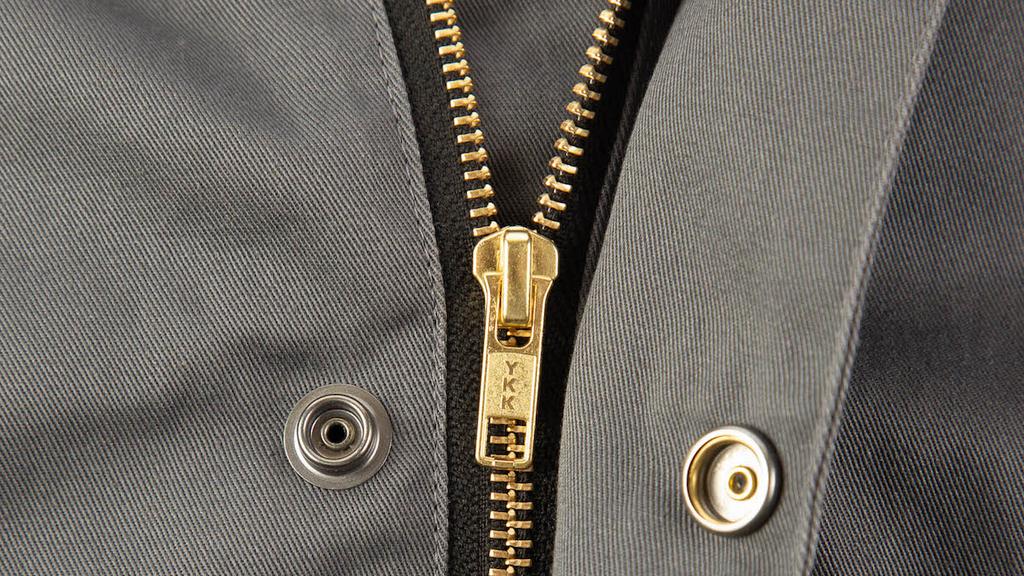 Boots
You can't beat a good pair of leather boots for protection against molten metal slag. Shoes or boots should be rubber soled with a steel plate above the sole and come above the ankle so your pants leg can prevent sparks from entering your shoes. Find a quality, comfortable pair.
Neck and Head Protection
Protection from sparks and UV and IR radiation is essential. Some welders prefer a FR cotton bandana or skull cap for breathability. Balaclava sock hoods provide full protection and comfort with seamless stitching and an ergonomic fit and are made from FR synthetic materials or lightweight cotton. These are inexpensive and fit well under a hard hat or welding helmet, and many balaclavas are inherently FR.
Helmets
Welding helmets protect against UV and IR radiation, sparks, and flying particles. Always wear primary or secondary eye protection — goggles or eyewear — when standing near or performing welding. Spectators and inspectors should wear welding-specific eye protection.
Some helmets have hard hat attachments (necessary at construction sites). Find out the requirements of the job before purchasing. The options for helmets are almost endless. Considerations include:
Fixed passive shade filter or adjustable automatic-darkening filter (ADF)
Optical quality and perception
Shade and/or shade range
Viewing area
Comfort and fit
ADF control functions
Powered air-purifying respirator (PAPR) compatibility
Lens Technology
Helmets use three types of lens technology. A passive welding helmet features a piece of shaded mineral glass assigned with a shade number. A flip-up helmet combines one fixed lens and one that flips up for a combination of shade possibilities and has a high-level UV/IR filter. Automatic helmets feature a battery, usually with a backup solar-power-equipped ADF, a type of liquid crystal display that changes shade when it senses light from the welding arc.
Optical Quality
Helmet manufacturers worldwide have adopted a European standard that covers four factors: optical class, diffusion of light, luminous transmittance, and angle dependence. The highest rating is 1/1/1/1.
Shade
The AWS F2.2, ANSI/ISEA Z87.1, and ANSI Z49.1:2021 govern the standards for filter shade. A free guideline for shade numbers is at aws.org/library/doclib/AWS-Z49-2021.pdf. For those who want a fixed shade helmet, shade 10 is a happy medium. An auto-darkening helmet with an adjustable filter shade enables operators to better read the weld pool in a wider variety of applications.
Viewing Area
Most welders prefer a larger viewing area, but the ADF is a heavy component compared to the lightweight shell. Many operators say a viewing area around 50 x 100 mm works fine for seeing the joint while reducing weight and keeping the helmet more affordable.
Comfort and Fit
All helmets have an adjustable ratchet strap and a headband over the top of the head. Manufacturers can make the helmet more comfortable by adding padding to the front and back of the strap. A sweat-absorbent, terrycloth-type material on the front helps in hot environments. A standard three-point contact helmet has some adjustment combinations, but a five-point contact helmet better distributes the perceived weight, makes the helmet more comfortable, and provides greater adjustability.
ADF Controls
ADF cartridges often come with a range of control functions. Standard functions include sensitivity, which adjusts how much light it takes for the ADF to darken. For operators who frequently switch between low- and high-amperage applications, memory functions help eliminate the need to reset settings before welding.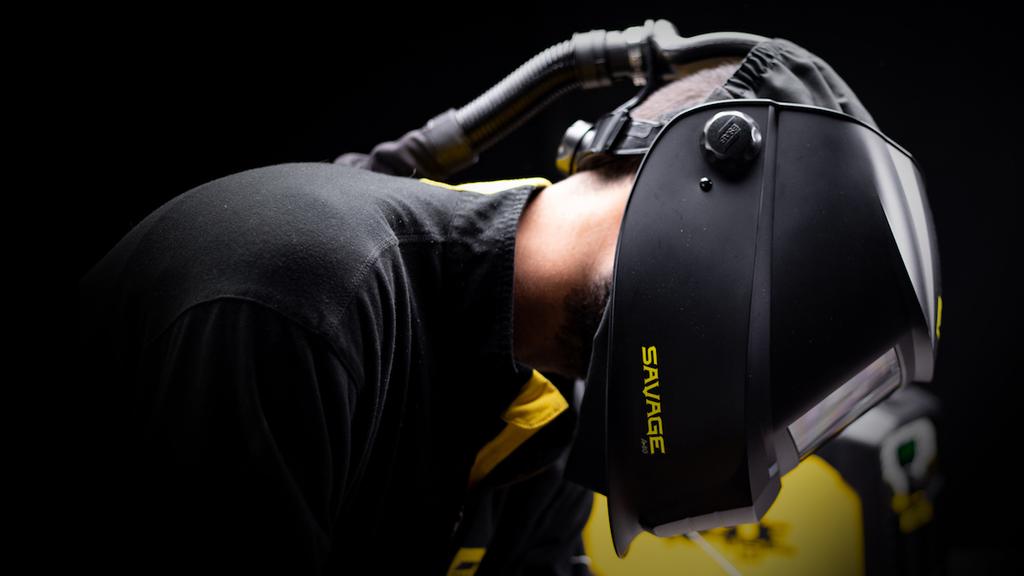 PAPR
A PAPR may be part of the solution when welding chromium-bearing metals or working in areas with poor ventilation. The most common solution is adding a belt-worn PAPR unit to a PAPR-ready helmet. Absolutely look for the National Institute for Occupational Safety and Health (NIOSH) mark and certification. NIOSH only certifies complete systems, so buy complete PAPR welding systems and maintain them with the same brand's filters and accessories.
This article was written by Kevin Beckerdite (global manager for PPE, ESAB Corp., Annapolis Junction, Md.) for the American Welding Society.