Gaining an Edge on New Cutting Tools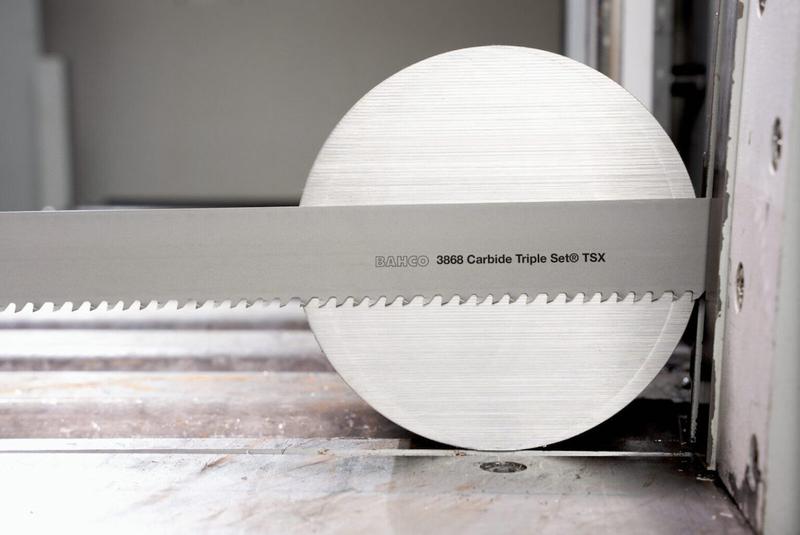 From cutting machines and tables to saws and flap wheels, the following highlights some of the newest tools in the metal cutting industry.
Manual Plasma Cutting System Cuts, Severs, and Pierces Metal
Made by ESAB Welding & Cutting Products (esab.com), the Thermal Dynamics® Cutmaster® 30+ manual plasma cutting system delivers a rated cutting output of 30 A at 40% duty cycle to cut and pierce 3/8-in. metal as well as sever metal up to 5/8 in. It weighs approximately 24 lb and provides location flexibility by using 110–240 V, single-phase primary power. Some of its features include normal and grate cutting modes; automatic inlet/outlet air pressure detection; automatic postcut air purge to extend consumable life; and an automatic voltage detection function, which sets maximum output amperage based on primary power to optimize cutting performance. For easy selection of setting parameters, it utilizes a 4.3-in. thin-film-transistor LCD display paired with a glove-friendly knob. It also features a three-handle design for portability, protection, and convenient cable organization. Its IP23S housing is designed for rugged environments, making it suitable for general fabrication; pipe and waterworks; heating, ventilation, and air conditioning; repair/maintenance; training schools; vehicle body/frames; farm/ranch; and metalworking hobby applications. The system comes with the SL60 1Torch™, which allows operators to select 2T (standard) or 4T (trigger latch) modes on the LCD display, along with the Black Series consumables.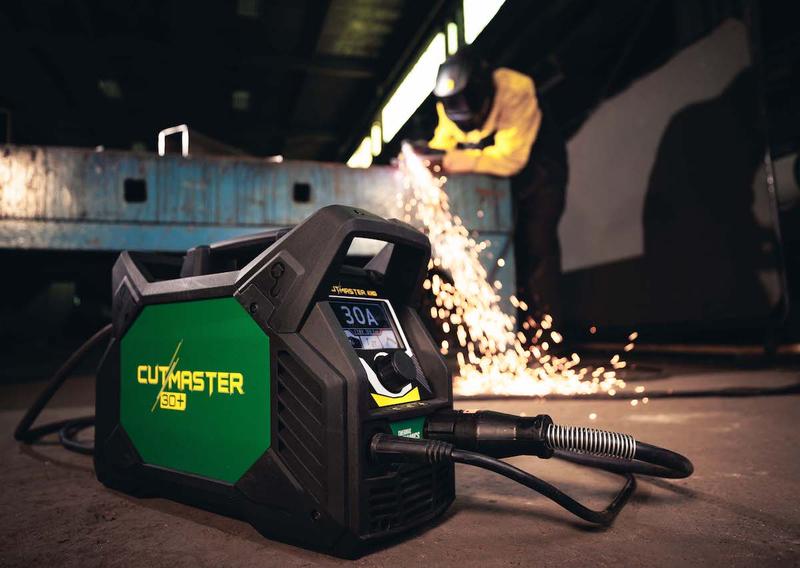 Compact Plasma Cutting Tables Meet the Diverse Needs of Shops
Produced by Airgas Inc. (airgas.com), the RADNOR™ plasma cutting tables offer flexible configurations to help metalworkers and fabricators meet their shops' needs. Easy to set up and ready to deploy, the industrial-strength tables can be connected to a computer's USB port to begin cutting. Other features of the tables include robust motors, gear boxes, and helical gear racks that provide precision accuracy; an 8-in. gantry for portability, space conservation, and easy loading/unloading of plates; and the FlashCut® software. The tables come in two compact sizes for easy handling: 4 × 4 ft and 4 × 8 ft. They are also available in options that include the Powermax® XP plasma cut-ting systems.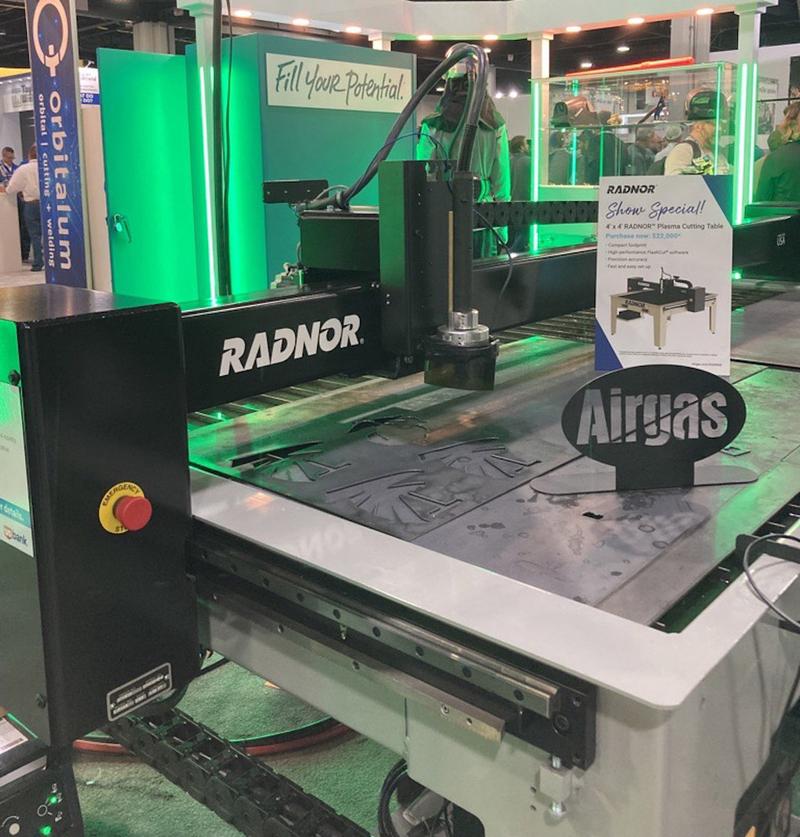 Bandsaw Blade Works on Vertical and Horizontal Machines
Created by Bahco (bahco.com), the 3868 Carbide Triple Set TSX bandsaw blade accommodates both vertical and horizontal bandsaw machines. It offers versatile cutting using a triple-set tooth design and a positive 10-deg rake angle, which provides smooth and precise cuts on difficult/abrasive materials, including titanium alloys, graphite alloys, and aluminum with high-silicon or matrix alloys. Additionally, the triple-set design is more forgiving in less-stable machines compared to unset blades and offers good kerf and swarf clearance for improved blade life. The blade also helps reduce vibration, especially on vertical cutting applications that tend to produce added vibration.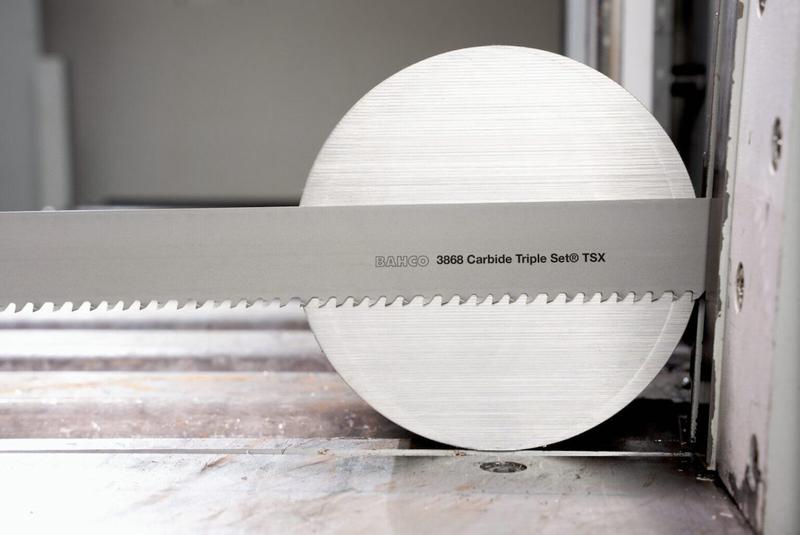 Shank-Mounted Flap Wheels Come in Two Versions
Offered by Weldcote (weldcotemetals.com), the A-PRIME aluminum-oxide, shank-mounted flap wheels enhance cut rates with two versions: long-life and premium-cut aluminum oxide flap wheels. Intended for use on pneumatic air tools, these can be used on stainless steel, steel, alloyed steel, nonferrous metals, aluminum, titanium, and glass. The long-life aluminum-oxide flap wheels offer aggressive cut rates and are designed to work in small, difficult-to-reach areas. The premium-cut aluminum oxide flap wheels are made of a flexible X-weight material that provides a premium initial cut rate. Both versions of the shank-mounted flap wheels are made with high-quality materials and are free of iron, sulfur, and chlorine. Their flexible flaps excel at getting in or around radii, holes, and pipes and are suited for wood or metal parts. The flap wheels are available in sizes of 3/4 to 3 in. and grits ranging from 40 to 320. Their shanks measure 1/4 in.