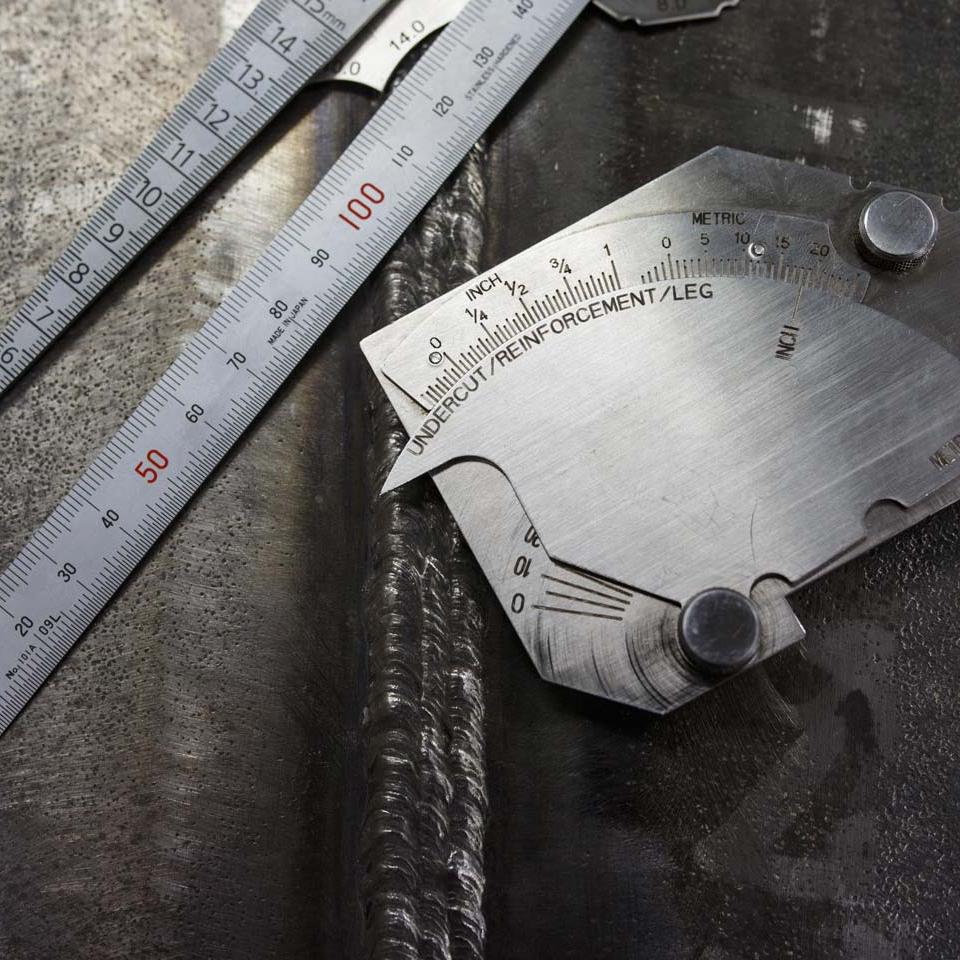 Visual Testing I & II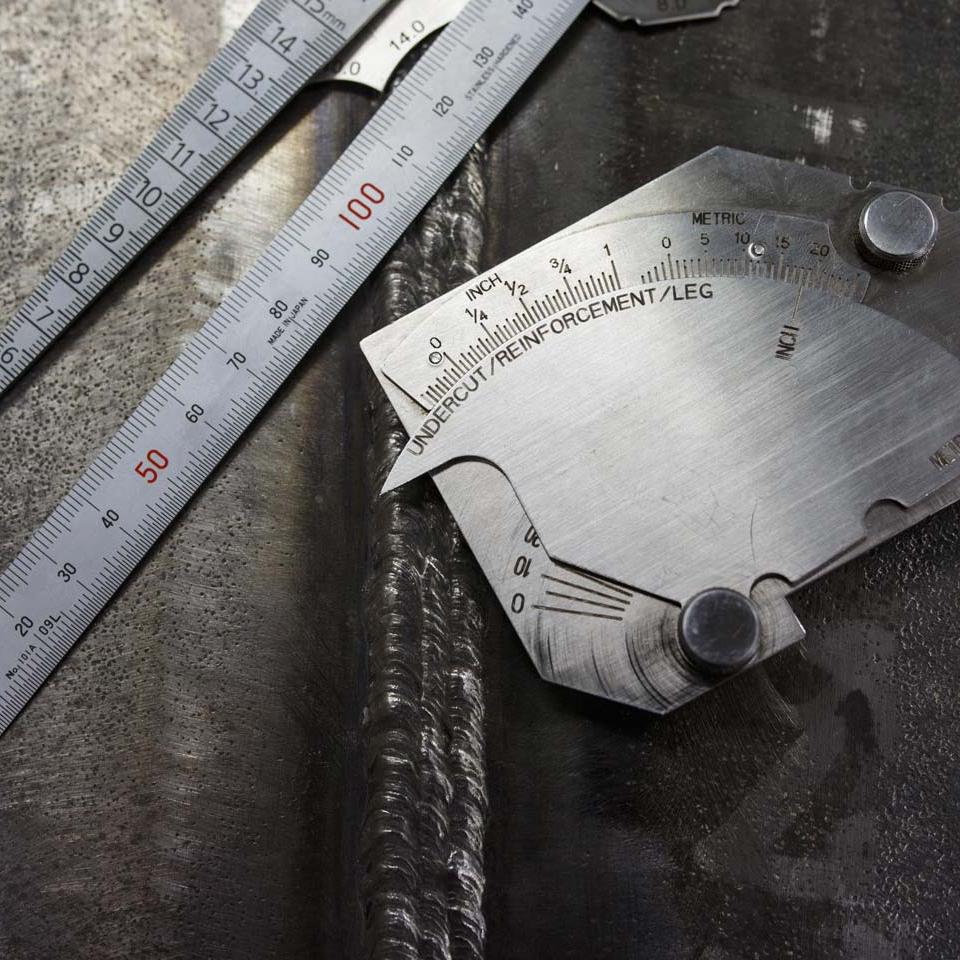 Visual Testing (VT) is the oldest and most widely used Nondestructive test method. This online course is appropriate for individuals with little or no inspection training and is an ideal course to begin ones career in NDT.
Subjects include illumination requirements, surface conditions, test specimen attributes to be evaluated, and the various discontinuities and conditions that may be encountered. Both direct and indirect (remote) visual techniques are thoroughly presented and demonstrated. The different visual tools, gages and other measuring devices in addition to the VT instruments are discussed and demonstrated.
A wide range of common applications are included making this course a must for anyone considering a future NDT or inspection fields. This course is highly recommended for those planning to take other NDT courses or for personnel who are planning to become certified in VT.
NDTclassroom.com's Visual Testing (VT) training is a completely video based online course taught by Gary Larson that covers:
Principles of Visual Testing
Visual Testing theory
How to perform VT examinations
Equipment used to perform VT
Techniques used to perform VT
Procedures used to perform VT
Requirements of VT
How to interpret and evaluate test results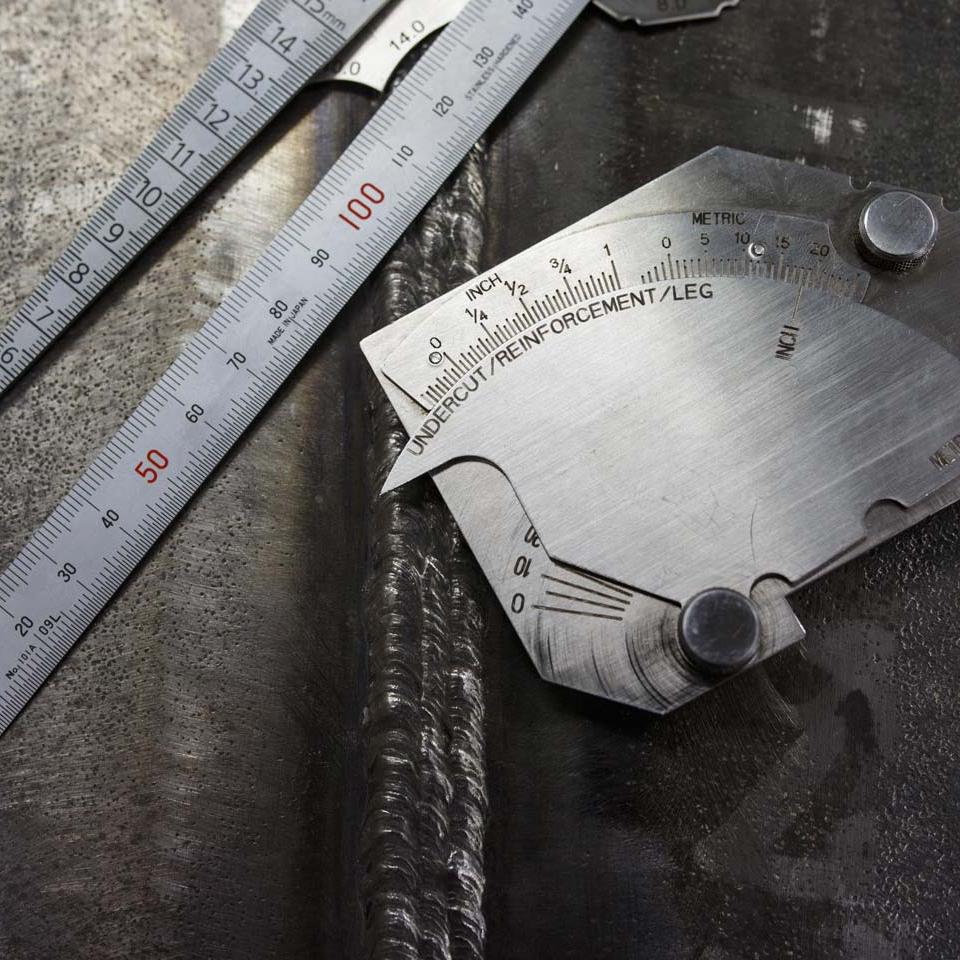 This course meets the recommendations for training as described in SNT-TC-1A.
NOTE: There is RECOMMENDED READING assigned at the beginning of the course. The completion of these assignments in addition to self-study is strongly encouraged and will add to the overall training benefit and time to be credited. It will also better prepare the student for the practical lab/'hands-on" session. It is recommended that the student a log of the self-study time. It is also recommended that the applicable Level III be involved and confirm that the reading and self-study assignments have been completed. This should become a part of the student's training records which may be used in conjunction with subsequent certifications.
At a Glance

Price

Access to Course Materials
Course – 30 days
Exam – 10 more days

Course Length & Earnings
Course Details
COMPREHENSIVE
Meets all ASNT ANSI SNT-TC-1A recommendations per CP-105. Students can typically retain 25% to 60% more of the information as compared to traditional classroom training.
EASY TO ACCESS
Participants can access the course 24/7 from any computer running Google Chrome browser with an internet connection.
EASY TO USE
Pause to take notes with ability to retake lesson quizzes as needed. Online learning gives the student complete control over their learning experience.
EASY TO UNDERSTAND
Audio/Video narration, demonstrations, animated graphics and video footage make even the most complex topics engaging and easy-to-understand.
PROVEN METHODS
Detailed video demonstrations, practice problems, and quizzes facilitate the mastery of concepts and measure content retention.
RELIABLE
Course content was developed by Chuck Hellier with industry experts and NDT Classroom Inc. learning professional Kevin Crosby, Phd in curriculum design.
ACCESS TO NDT CLASSROOM INSTRUCTOR
Users can contact NDT Classroom instructors by emailing info@NDTclassroom.com or calling 716-262-8870.
LIVE SUPPORT
NDT Classroom customer support Monday through Friday 8:30 AM to 5:00 PM EST. at info@NDTclassroom.com or 716-262-8870
Chapter 1 – Visual Testing Overview
Chapter 2 – Visual Testing and the Eye
Chapter 3 – Lighting and Psychological Effects
Chapter 4 – Direct and Indirect Visual Examination
Chapter 5 – Tools for VT
Chapter 6 – Flaw Recognition, Detection, and Magnifying Equipment
Chapter 7 – Weld and AWS Symbols
Chapter 8 – Flaw Categoration and Product Discontinuities
Chapter 9 – Bolting and Mechanical Connections
Chapter 10 – Pumps and Valves
Chapter 11 – Component Supports
Chapter 12 – Ceramics, Composites, and Electronics
Chapter 13 – Material Failure
Chapter 14 – Machine Visual Examinations
Chapter 15 – Codes, Standards, Specifications, and Productions
Final Exam
Frequently Asked Questions
How much do I need to know before taking this course?


You don't need to have any background in NDT to take this course. It will prepare you to take the practical training needed to become certified by your employer.

Who should take this course?


Anyone interested in expanding their welding career to examine welds and other types of materials and products./p>

How long do I have to complete this course?


You have 30 days to take the course and 10 days to complete the exam.

Does this course include a completion exam?


Yes, you will not only take quizzes after many of the chapters, there is a final exam after the successfully complete the course.

Do I need to purchase any other materials?


We recommend you purchase the ASNT classroom guide Item Number: 6104, but are not required.

Does the time I spend in this course count towards the recommended number of training hours per ASNT SNT-TC-1A?


Yes, all of the time you spend in the course, any reading time and hands on practical training all count towards the recommended number of training hours.

Can I use these hours for recertification?


Yes, you can use this time towards your recertification.

What platforms and devices can I use to view the courses?

You must be connected to the internet to access our online courses. We support the most recent versions of Google Chrome, Firefox, Safari, and Internet Explorer. Courses can be viewed on desktops, laptops, tablets, and mobile phones. Note, however, that a high speed internet connection and large screen offer a better user experience.
CONTACT US
CONTACT US
Navigating the world of online learning or attending in-person seminars can sometimes be challenging. However, you don't have to face these challenges alone. Our support team is here to assist you every step of the way, whether you're experiencing technical glitches, having issues with our LMS, or have questions about any of our programs. Access our user-friendly form through the link provided, and we will help you get back on track towards achieving your goals.