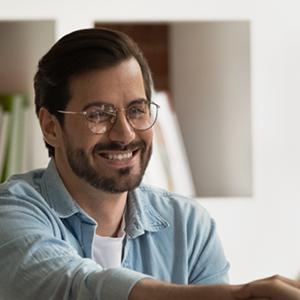 Career Readiness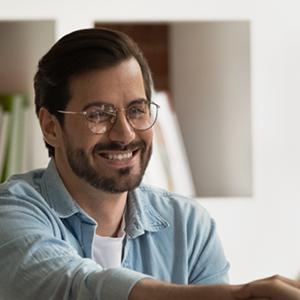 While the demand for skilled workers is rising every day, the jobs landscape is also getting increasingly competitive. Therefore, professionals may not know what to expect upon leaving school or changing careers. The Career Readiness Online Course introduces the basic steps inherent to the hiring process, specific to the welding industry.
With the help of industry hiring managers, this self-paced course is a powerful resource for anyone looking to begin their career in welding, reenter the workforce, or transition into a new role or field within the industry.
Participants will learn insights into best practices directly from industry hiring managers throughout this course. They'll also learn how to position themselves to stand out as a top candidate. By the end of the course, they can confidently prepare a resume for an interview and bench test. Participants will also earn PDHs/CEUs upon completion.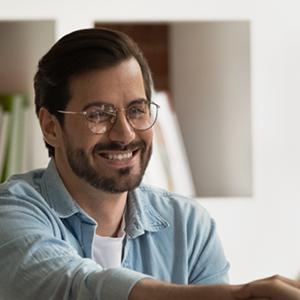 at a glance

Price
Member: $131
Non-member: $175

Materials Access
Course: 30 days
Exam: 10 more days

Length &
PDH / CEU
Approximately 8 hours
8 PDHs / 0.8 CEUs
Course Details
Who Should Take This Course

Student Learning Outcomes
Welding program participants or entry-level individuals seeking to begin a career in the trades (welding industry or similar field)
Experienced welding industry professionals looking to transition to a new role within the trades (welding or related industry)
Individuals looking to re-enter the workforce after an extended period of inactivity
These individuals may belong to one or more of the following categories:
High-school or technical college students CTE program participants (e.g., Job Corps)
SENSE program participants (including those in correctional facilities)
Current tack welders, welders, and welding operators
Individuals without recent professional experience (Veterans, ex-offenders, former retirees, etc.)
There are no academic or professional prerequisites for taking this course. However, a basic knowledge of standard welding terms and fundamental principles is highly recommended. Students unfamiliar with welding processes and terminology are encouraged to complete the AWS Welding Fundamentals online course before starting this one.
This course teaches students how to:
Apply academic and critical thinking skills necessary for welding
Bolster professionalism through the development and refinement of personal qualities and interpersonal skills
Locate, utilize, and disseminate information in the workplace
Integrate within the culture and organizational structure of an organization
Embrace technology in the workplace
Write an effective resume
Prepare for a job interview and welding test
Upon completion of the Career Readiness course, students will be able to:
Apply academic knowledge and critical thinking to jobs in welding
Show various personal qualities that will improve their standing in the company
Demonstrate interpersonal skills for problem-solving, working on a team, and showing leadership potential
Manage time, resources, and finances to better their career
Find, analyze, and apply information to solve welding-related issues
Explain the organizational structure at a typical welding shop
Analyze the appropriate technology for a particular welding task
Choose an applicable resource to find a welding job
Create or revise a resume so it is tailored to the industry
Evaluate strategies for a successful interview and bench test
MODULE 1 – Course Introduction
MODULE 2 – Applied Academic Skills
MODULE 3 – Critical Thinking Skills
MODULE 4 – Personal Qualities
MODULE 5 – Interpersonal Skills
MODULE 6 – Managing Resources
MODULE 7 – Information Use
MODULE 8 – Big Picture Thinking
MODULE 9 – Technology Use
MODULE 10 – The Job Search
MODULE 11 – Resume Writing
MODULE 12 – Interviewing
MODULE 13 – Getting Started and Getting Ahead
Frequently Asked Questions
Who should take this course?


The Career Readiness online course is ideal for:

Students participating in a high-school or college welding program
Individuals seeking to transition to a career in the trades (welding or similar industry)
Individuals seeking to re-enter the workforce after an extended period of inactivity
Welding instructors looking to bolster the employability of their students
Any AWS certification holder seeking to meet their training requirements for re-certification

How long do I have to complete this course?


Participants are granted access to the course materials for 30 days from the date of registration. The completion exam must be taken within this 30-day access period.


Does this course include a completion exam?


Yes, this course includes an exam designed to evaluate comprehension and retention of the subject matter. Students will be prompted to take this exam once they have successfully completed all the modules within the course. The completion exam consists of 40 multiple-choice questions and must be completed within a 45-minute period.

In order to earn a printable Certificate of Completion from AWS and 8 Professional Development Hours (PDHs)/0.8 Continuing Education Units (CEUs), a student must attain a score of 75% or higher on the completion exam. Participants who do not achieve a pass score will be granted a second opportunity to take the exam.

Do I need to purchase any supplemental materials or resources in order to complete this course?


No. The course content is entirely web-based, so no additional purchases are necessary in order progress through the coursework and complete the course objectives.


Do I receive Professional Development Hours (PDHs) or Continuing Education Units (CEUs) for completing this course?


Yes. In order to earn PDHs/CEUs, you must score at least 75% on the course completion exam. Participants who pass the exam will receive an AWS Certificate of Completion and 8 Professional Development Hours (PDHs)/0.8 Continuing Education Units (CEUs).


Can Professional Development Hours (PDHs)/Continuing Education Units (CEUs) earned by completing this course be used to meet the training requirement for AWS certification programs?


Absolutely! Professional Development Hours (PDHs) earned through AWS online courses can be applied toward any certification training requirement, such as those for CWI re-testing or recertification, provided that they are earned within a specified time period. For example, PDHs earned by completing this course are only valid for CWI recertification if the course is completed within the specified 3-year CWI certification period.

What equipment or devices do I need in order to access and complete this course?


This course, as well as all online courses offered by AWS Learning, require a computer, tablet, or other mobile device with an active internet connection and built-in or external speakers. The AWS Learning platform supports most web browsers, including the current versions of Google Chrome, Mozilla Firefox, Safari, and Microsoft Internet Explorer (Edge). This course is largely video-based and features significant amounts of interactive multimedia content, so a high-speed internet connection and a monitor or device with a large viewing area are highly recommended.
CONTACT US
CONTACT US
Navigating the world of online learning or attending in-person seminars can sometimes be challenging. However, you don't have to face these challenges alone. Our support team is here to assist you every step of the way, whether you're experiencing technical glitches, having issues with our LMS, or have questions about any of our programs. Access our user-friendly form through the link provided, and we will help you get back on track towards achieving your goals.