Certified Welding Inspector 8-Week Online Seminar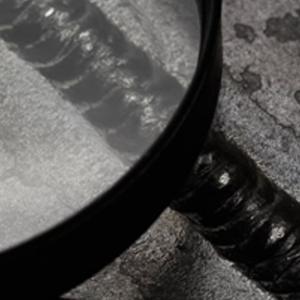 Certified Welding Inspector 8-Week Online Seminar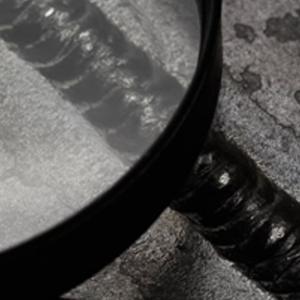 The 8-Week Online CWI Seminar is designed to prepare students for all three parts of the Certified Welding Inspector (CWI) exam from the comfort of their own homes. The structure of the online seminar is similar to the traditional in-person CWI seminar, but is conducted in the form of interactive, two-hour online sessions hosted by an AWS instructor.
Note: Due to the unique nature of the 8-Week Online CWI Seminar, it is only available to students within the United States at this time. We regret this limitation and hope to expand the program to international students in future.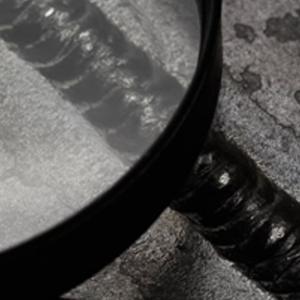 Course Packages

Seminar*
The seminar is designed to prepare students for all three parts of the CWI exam.
Member $2,030
Non-Member $2,295
* + $1500 Deposit

Seminar | Exam*
The API 1104 code book is not included with your registration and must be purchased separately.
Member $2,795
Non-Member $3,060
* + $1500 Deposit
Course Details
Student Learning Outcomes
Anyone interested in becoming an AWS Certified Welding Inspector and meets the exam eligibility requirements established in AWS QC1 and AWS B5.1.
Individuals whose schedules or personal preferences lend themselves to preparing for the AWS CWI exam in the evenings.

This student body may encompass many positions, including:

Welders
Welding engineers
Welding supervisors
Welding educators
The objective of this seminar is to equip participants with the knowledge and skills need to confidently tackle the AWS Certified Welding Inspector exam. Successful completion of this exam yields inspectors who have proven their ability to perform high-quality welding inspections, uphold industry standards, and contribute to the safety and reliability of welded products and structures.
Physical copies of all the books/publications used during the seminar are listed below and will be provided to you in advance. This allows you to review the content that will be covered during the seminar ahead of time. A tool kit with various instruments for visual inspection will also be shipped to you.
Keep in mind that it is your responsibility to bring these materials with you to the seminar. Spare copies will not be available on-site, so please make sure you don't leave your seminar materials at home!
A2.4:2020 – Standard Symbols for Welding, Brazing, and NDE
A3.0:2020 – Standard Welding Terms and Definitions
B1.10:2016 – Guide for the Nondestructive Examination of Welds
Welding Inspection Technology (WIT) Textbook
Welding Inspection Technology (WIT) Workbook
Welding Inspection Technology (WIT) Part A Sample Examination
Book of Specifications
Book of Exhibits
Part B Assignments Booklet
Code Book Study Guide (D1.1 or API 1104 only)
Code book (D1.1 registrants only*)
Visual Inspection Toolkit
*Other code books (e.g. API 1104, ASME B31.1, or AWS D17.1) are not included with your seminar registration and must be purchased separately.
Students are also provided a set of plastic weld replicas which will need to be returned to AWS.
The seminar will take place twice a week from 8:00 pm to 10:00 pm ET. The 8-Week Online CWI Seminar provides a comprehensive review of the extensive body of knowledge covered in each of the three portions of the AWS Certified Welding Inspector Exam.
Part A- Fundamentals
All facets of welding quality and nondestructive examination, including metal joining and cutting processes, weld joint geometry and welding symbols, welding inspection and qualification criteria, metal properties and destructive testing, and weld and base metal discontinuities.
Part B- Practical
How to use visual inspection and measurement tools, evaluate weld replicas with representative discontinuities and defects, employ welding qualification documents, and visually inspect welds using representative specifications.
Part C- Code Book
How to quickly locate important paragraphs, charts, and tables in order to navigate the code in a timed testing environment or in time-sensitive working conditions. Special emphasis is given to the AWS D1.1 (2020) and API 1104 (21st Edition).
Upon completion of this seminar, students will be able to:
Use comprehensive knowledge of various welding processes, including arc welding, gas welding, and resistance welding, to identify and evaluate welding procedures effectively.
Demonstrate knowledge of the basic principles of welding.
Identify the different types of welding processes and their applications.
Select the appropriate welding equipment and materials for a given application.
Perform basic welding operations.
Navigate codes and standards to find salient information.
Perform visual inspections of welds.
Identify common welding discontinuities.
Determine discontinuity acceptability using acceptance criteria and tolerances.
Explain the principles and applications of non-destructive testing methods
Proficiently read welding symbols on engineering drawings and interpreting blueprints accurately to verify that welding procedures conform to specifications.
Explain the material properties of base and filler metals and how they are changed by welding to and inform material compatibility.
Skillfully use visual inspection tools.
Explain the process of qualifying welding procedures and performance qualifications.
Explain the criteria and procedures for qualifying welders.
Adhere to safety best practices as defined by ANSI Z49.1 to promote a safe and responsible working environment.
Follow AWS's code of conduct and professional ethics to ensure integrity and professionalism in their roles as welding inspectors.
Frequently Asked Questions
How much do I need to know before taking this seminar?

This CWI Seminar provides a comprehensive review of the extensive body of knowledge covered in the AWS Certified Welding Inspector (CWI) Exam. The seminar is not designed to teach individuals how to become welding inspectors. Participants should already be familiar with the most commonly used welding processes, welding symbols, WPSs and PQRs, inspection tools and code books.

How long do I have to complete this seminar?

The live sessions run for eight weeks. During this time, participants will also have reading and homework assignments. Participants will have access to online materials for one month prior to the start of live sessions and for one month after the live sessions end.

Does this seminar include practice exams?

Yes. This seminar includes full-length practice exams for each section of the CWI Exam: Part A, Part B, and Part C. In addition, there are several "mini-tests" which are about 1/3 the length of a full exam and provide a shorter test-like experience.

What codes and standards are addressed in the "Part C-Code Book" portions of this seminar?

In the Online CWI program, the instructor will address both the AWS D1.1 code book and the API 1104 standard. Study materials will be provided for both of these codes and standards, including practice test questions. Participants who wish to study for a different code endorsement (e.g., AWS D17.1) are welcome to join this seminar as well. Please note that the D1.1 code book is included as part of the seminar, but the API 1104 is not. Students testing to API 1104 must purchase the code book separately.

Do I need to purchase any other materials?

No. All the materials and resources necessary to complete the seminar objectives are included with the exception of the API 1104 code book. If you are studying for the API 1104 code book examination, this standard must be purchased separately. Upon registration, AWS will package and send participants the required books and tools. The replicas will be shipped separately. Participants may keep the books and tools. The plastic weld replicas must be returned to AWS.

How are the plastic weld replicas returned to AWS?

Each set of plastic weld replicas is shipped in a cardboard container, which includes a return shipping label. As soon as the Part B portion of the seminar is completed, participants will seal the container, affix the shipping label, and take the container to the carrier's drop-off location. When AWS verifies that the pieces have all been returned in good condition, the deposit will be returned.

How much will I be charged if I sign up today?

The charge to your credit card will be the price of the seminar plus the cost of the deposit, so a total of $3365 for members and $3620 for non-members. The full deposit amount of $1500 will be refunded to you if the replicas are returned to AWS undamaged, in the provided packaging, within two weeks of the last session.

The $1500 security deposit allows participants to borrow the proprietary set of AWS plastic weld replicas that are used in the AWS CWI Seminar. This amount is refunded to you if the replicas are returned to AWS undamaged, in the provided packaging, within two weeks of the last session.

When do participants meet for the online seminar sessions?

Each session will meet in the evening for two hours, beginning at 8:00pm Eastern Time. It's important to note that the start time differs according to time zone. For example, participants on the west coast will begin their sessions at 5:00pm Pacific Time.

Do I receive Professional Development Hours (PDHs) for completing this seminar?

Yes. Participants who attend this seminar will receive 40 PDHs.

Does this seminar include the CWI Exam?

No. The AWS CWI Certification Exam is NOT available online. This seminar includes practice tests designed to prepare participants for the CWI exam. However, the registration process for the CWI exam is entirely separate. Please visit AWS Certification or contact the AWS Certification Department for qualification requirements, exam applications, and exam dates and locations.

Do I have to take the CWI Exam after the seminar?

No. Participants are under no obligation to take the AWS Certified Welding Inspector (CWI) Exam upon completion of the seminar.

What software do I need on my computer?

No special software is required. You will need a reliable Internet connection and browser of your choice. It will also be helpful to have the free Adobe Reader software in order to access various PDF documents that are part of the seminar.

What platforms and devices can I use to view AWS Learning online courses?

You must be connected to the internet to access AWS Learning online courses. AWS supports the most recent versions of Google Chrome, Firefox, Safari, and Internet Explorer. Courses can be viewed on desktops, laptops, tablets, and mobile phones. Note, however, that a high speed internet connection and large screen offer a better user experience.

Where do I go for more information?

If you have additional questions that are not addressed here, please feel free to contact the AWS Education Department by email at awsl@aws.org.
CONTACT US
CONTACT US
Navigating the world of online learning or attending in-person seminars can sometimes be challenging. However, you don't have to face these challenges alone. Our support team is here to assist you every step of the way, whether you're experiencing technical glitches, having issues with our LMS, or have questions about any of our programs. Access our user-friendly form through the link provided, and we will help you get back on track towards achieving your goals.