For Veterans
Discover how military skills and training can benefit veterans who pursue a career in the welding industry.
Put Your Military Experience To Work
Put Your Military Experience To Work
The welding industry offers great job opportunities around the U.S., and your military experience and work ethic are hot commodities among civilian employers. These resources are specifically tailored for veterans looking to start or grow a welding career.
VA Licensing & Certification Benefits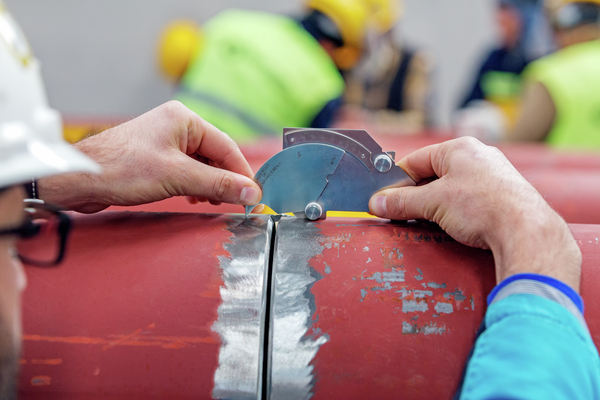 VA Licensing & Certification Benefits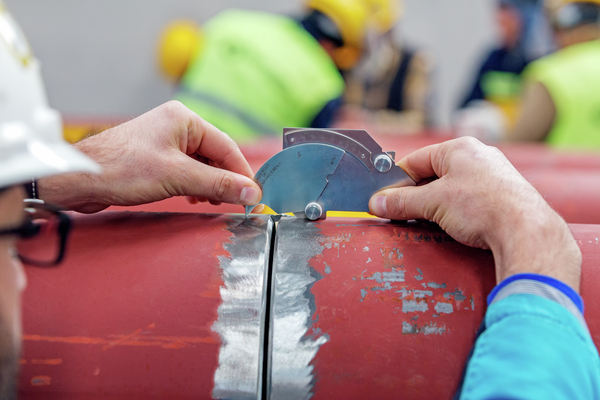 Earning a license or certification can help you get, keep, or advance in a job. Eligible service members may be able to use their G.I. Bill benefits to help cover the cost of testing. Have questions about applying for benefits or which tests are covered? Find the answers in the Frequently Asked Questions section below.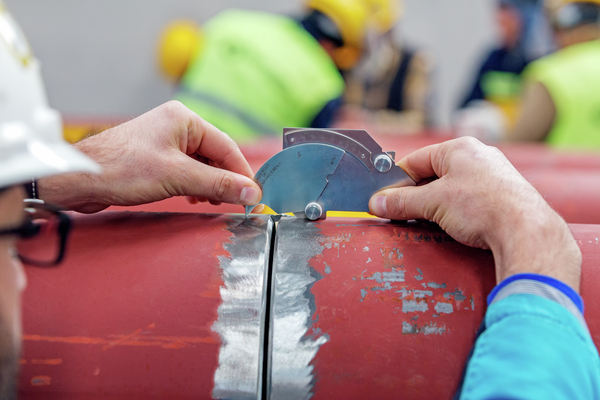 Turn Your Training Into Civilian Credentials
Select your service branch below and learn how your training
translates into skills that are an asset to civilian employers.
APPRENTICESHIPS for veterans
Millwrights Veterans Program
Frequently Asked Questions
What's the licensing and certification benefit?

The Department of Veterans Affairs can reimburse eligible veterans for the cost of a test for a license or certification, so long as the test is specifically approved for the G.I. Bill. The VA can only pay for the cost of the test, not tuition or any other fees.

Is this benefit really a good deal for me?

Having a license or certification can open doors for your career—it can help you get, keep or advance in a job, making you more appealing to employers. Certification is key in many industries, including many fields in the welding profession.

You can be reimbursed for the cost of the test up to $2,000 per test. You also can receive benefits to retake a test you failed. You can receive benefits to take an unlimited number of tests, but you cannot receive benefits to retake a test you passed. Keep in mind that your total months of entitlement to VA education benefits will be reduced each time you use your benefits for licensing and certification. To determine that charge to your entitlement, the VA divides the cost of the test by your monthly benefit rate for full-time training.

You may receive the VA licensing and certification benefit if you're eligible for one of the following:•

The Montgomery G.I. Bill Active Duty (also called the MGIB or Chapter 30; note that this benefit is not available for the MGIB for reservists)•
VEAP (also called Chapter 32)•
Dependents' Educational Assistance (also called DEA or Chapter 35)

You generally have 10 years after your discharge from active duty to use your benefits. To check your eligibility with the VA, click here

How do I find out if my test has been approved?

You can search a list of approved tests on the VA's G.I. Bill page, under Licensing & Certification

If the test you are taking isn't on the approved list, the VA will ask the state approving agency to see if it can be approved.

How do I apply for benefits?

First, take the test, then apply for your benefits. To apply, follow these steps:

Fill out the Application for Reimbursement of Licensing or Certification Test Fees.
Upload a copy of your test results, the receipt for your test, and your completed reimbursement form to the Ask VA online portal. You can also send your files to a local VA regional processing office. For help finding your VA office or with Ask VA, click here.
If you choose to mail your information to the VA, you'll need to include:

Your completed form
Your name, Social Security number, or VA claim number•
The name of the test you took and the date you took it
The name and address of the organization issuing the license or certificate (not always the organization that administered the test)
The cost of the test (some expenses, like registration fees, preparation guides, and processing fees will not be reimbursed)
The following statement: "I authorize release of my test information to the VA."
If needed: The facility code for AWS is 4-6-0002-12

If you've never filed a claim for VA education benefits, you'll also need to submit an application for benefits.

If you need help or can't access the forms online, call the VA at 1-888-442-4551.

Who can I contact if I have questions?

You can chat with a VA representative online using the Ask VA portal, or find contact information on the G.I. Bill benefits page.

To reach the VA, call 1-888-442-4551. For the hearing impaired, call 1-800-829-4833. Keep in mind that VA phone lines often are very busy, especially during popular school enrollment times. You may have more success online.