The Education of a Welding Teacher: Tips from the Field
December 2022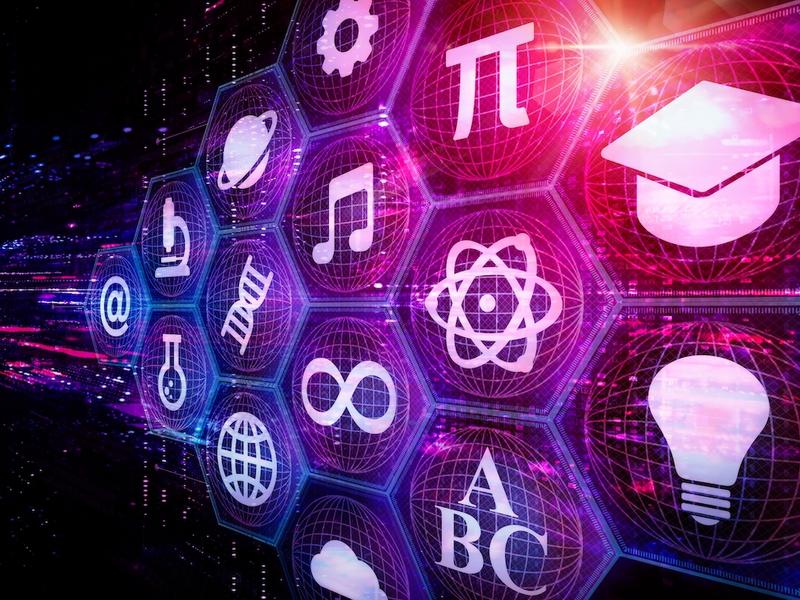 Throughout my nine years in the welding industry, I've had the opportunity to explore the world of teaching. I've learned a lot, and I'd like to share my experiences with you.
My first teaching role was in 2018 at Ivy Tech Community College, Indianapolis, Ind., as a part-time adjunct teaching a shielded metal arc welding (SMAW) certification class. It was definitely a nerve-racking time since I didn't feel prepared, but I learned fast and gained some insight into what a college teaching experience could look like and what it's like to work with adults. Here are a few things I learned:
-Don't let students see you sweat. I was still learning and even educating myself during class in preparation for questions or demonstrations. I would be honest and transparent with them if I was unsure or had to get back to them with the correct answer.
-Classroom management. I had a student who threw temper tantrums during class because he didn't perform like he expected. I watched that student throw steel, stools, and hand tools in the booth. Being a small woman, it was intimidating to try to calm down a grown man, but I had to be assertive about the student's behavior not being okay while keeping him motivated. I would suggest he take deep breaths, get water, or take a break and come back once he felt calmer.
-Encouragement. SMAW isn't the easiest process to learn and can discourage people from continuing their welding journey. I had to learn very quickly how to diagnose students' welds as well as provide feedback or suggestions on how to improve their techniques.
In 2020, I became more active in working with some of our Latinas Welding Guild graduates and students. This allowed me to figure out more about what type of teacher I wanted to be and also see how to keep them engaged. I started hosting welding meetups in which we would work on smaller projects that would give them an opportunity to learn how to use other hand tools as well as assemble and finish a product. I found it helpful to do demonstrations, talk through steps, and provide drawings so everyone could understand a variety of ways to complete the projects. For the students who were primarily Spanish speakers, the visual demonstrations were helpful and kept them engaged.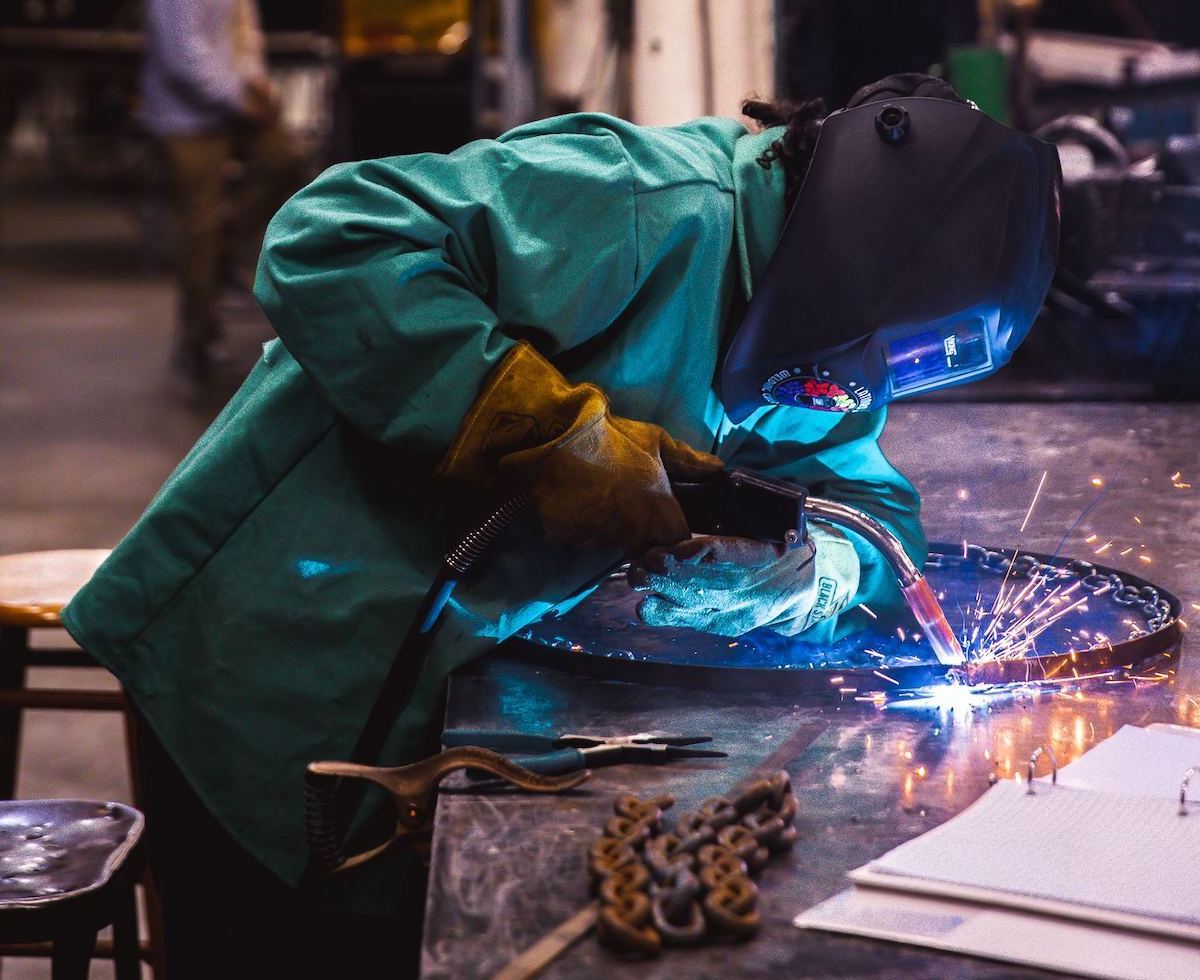 Growing as a Teacher
In 2020–2021, I had the opportunity to teach at a local technical high school. It was a difficult decision to make because I was feeling impostor syndrome. But thanks to input from a valued colleague, I gained the confidence and experience I needed to feel I could be a great teacher.
I also learned a variety of skills, such as classroom management, curriculum building, and lesson planning, while building on previous experiences. I had a diverse group of students who taught me a lot and gave me insight into some of the learning barriers they were facing. I had students who struggled with reading and writing, so it would be hard to keep some of them engaged when they were not able to fully participate during lessons. Because of COVID-19 and the new apps used during the hybrid school year, I was able to utilize virtual games and other tools to help both English and Spanish speakers stay engaged. I doubled my workload by translating all of my lesson plans into Spanish, due to the lack of Spanish-speaking support, but it was worth it when I saw enthusiasm from all my students.
Some of the parents were frustrated because they didn't understand where their children were with their grades. I was able to frequently talk with several parents about how to keep their children in good standing with their grades and how they could work with their children outside of school. It was disappointing to see how many Latino families didn't feel like they were being supported by the school system or communicated with. They couldn't get their children logged into their school accounts and weren't aware of their children's grades. It was truly an honor to help bridge some of the gaps, challenge myself, and be a part of the efforts to get more youth into welding.
Conclusion
Teaching is a journey and a learning process. It's important for teachers to have patience and an open mind as they find new ways to engage and help their students.
This article was written by Consuelo P. Lockhart (executive director of the Latinas Welding Guild, Indianapolis, Ind.) for the American Welding Society. Readers are requested to email their questions for use in this column to the author at consuelo@weldingguild.com.