Four New Consumables for the Welding and Cutting Industry
Copper-Coated Welding Wire Enables High-Volume GMAW
Created by ESAB Welding & Cutting Products (esab.com), the Purus™ copper-coated solid wire delivers consistent feeding and welding performance to increase welding uptime in high-volume and robotic gas metal arc welding (GMAW) and pulsed GMAW applications. Its copper coating reduces contact tip bore wear, copper flaking, and clogged tips and liners. Additionally, the welding wire achieves batch-to-batch consistency due to tighter control of raw materials and the manufacturing process. It also provides good wetting action so that the weld pool flows with a smooth transition at the weld toe. This creates both a better bead profile and surface appearance that reduces/eliminates the need for gas tungsten arc welding dressing or grinding to remove stress concentrations. The welding wire is available in diameters ranging from 0.030 to 1/16 in. (0.8 to 1.6 mm). It is sold in 40-lb (18-kg) spools or 550- and 1100-lb (250- and 500-kg) Marathon Pac™ bulk wire systems. It is also offered in two formulations: Purus 42 and 46. The Purus 42 is classified as an AWS A5.18/A5.18M, Specification for Carbon Steel Electrodes and Rods for Gas Shielded Arc Welding, and ER70S-6/EN ISO 14341-A G3Si1 welding wire and meets all the technical requirements for an ER70S-6 wire. This classification enables users to change wires without requalification. The Purus 46 is an AWS A5.18/A5.18M ER70S-6/EN ISO 14341-A G4Si1 solid welding wire and has a slightly higher manganese and silicon content to increase the weld metal strength.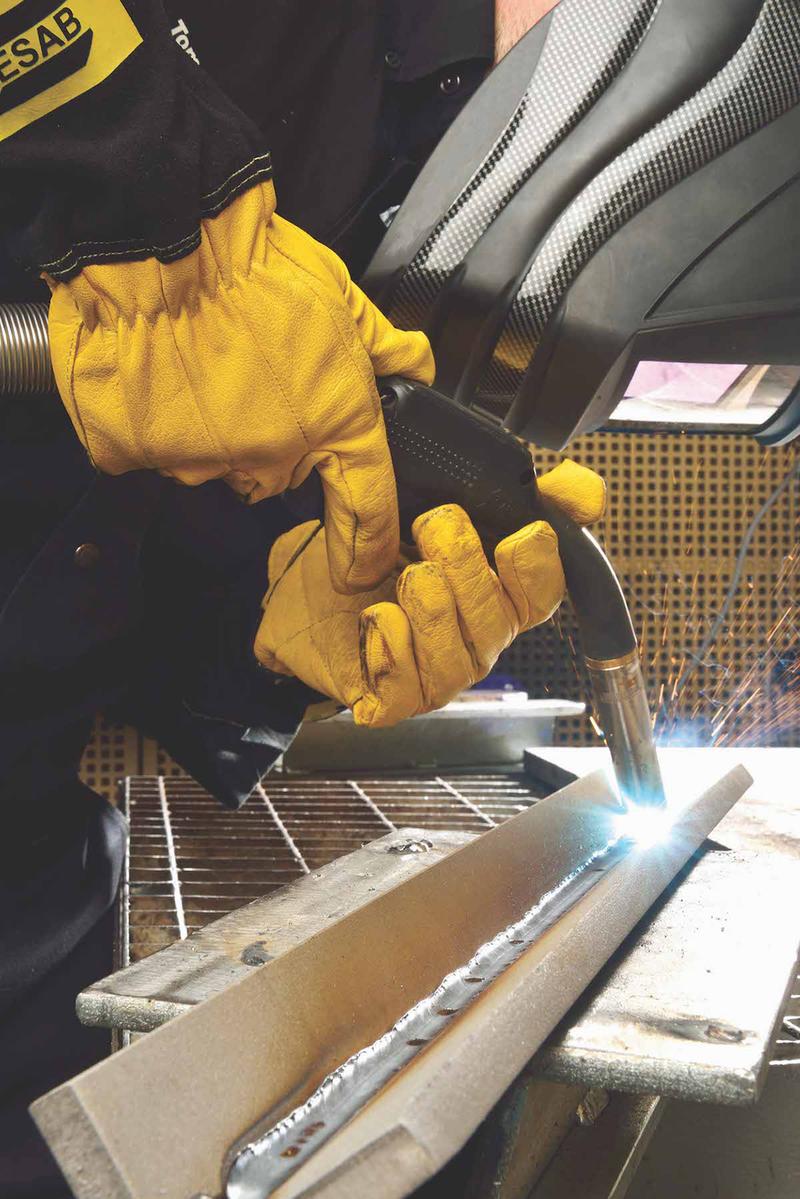 Gas Saver Kits Enhance Savings
Made by CK Worldwide (ckworldwide.com), the Gas Saver Kits™ improve visibility and save up to 40% of argon. The glass cup kits come in standard- and large-diameter sizes to fit torches in the 2, 3, and 4 series. Their proprietary design allows for columnar gas flow and seamless coverage of gas over the weld. The kits include the heat shield, collet, collet body, tungsten adapter screen, and glass or alumina cup.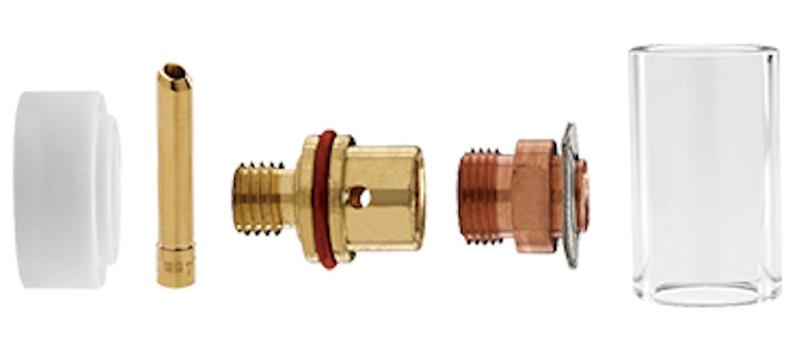 Consumable Cartridge Facilitates Plasma Cutting
Produced by Hypertherm Associates (hyperthermassociates.com), the HPR® single-piece consumable cartridge works with the HPRXD® plasma systems to simplify plasma cutting and training for fabricators, job shops, and manufacturers struggling to fill open positions. It makes cutting with these plasma systems more efficient by reducing the cost of downtime from consumable selection errors and the time spent on consumable management and changeouts. The cartridge requires no changes to the system or system settings, allowing operators to replace it in seconds without the use of tools. It replaces the traditional five-piece consumable stackup with a perfectly aligned part that lasts longer and delivers extended high-definition cut quality. It also facilitates consumable management and assembly while eliminating errors caused by incorrect handling or installation. The cartridge comes in three amperages (80, 130, and 260 A) for mild steel cutting.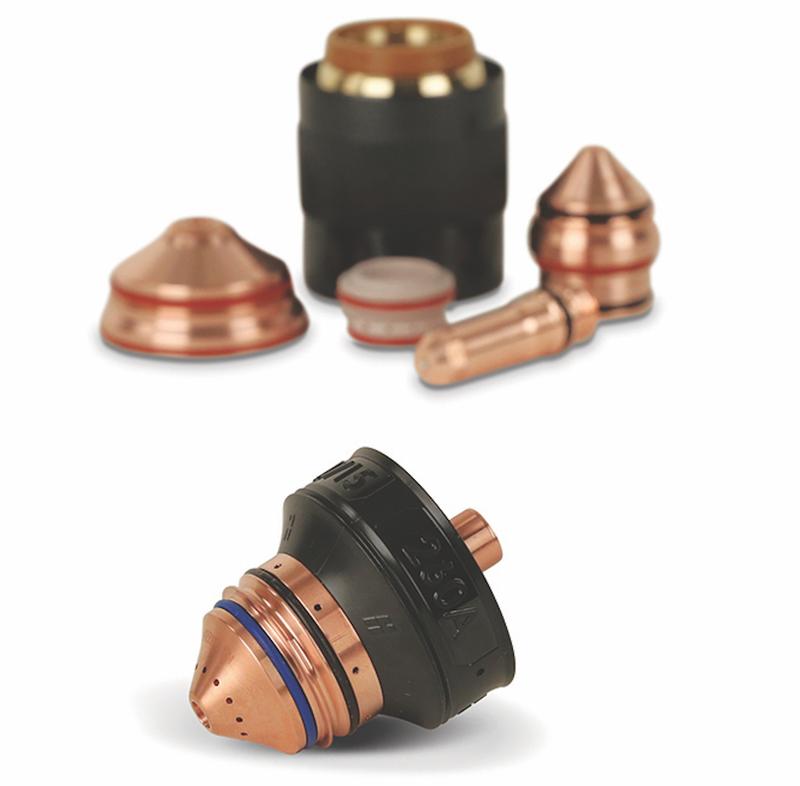 Line of Shielding Gases Features Five Gas Mixtures
Offered by Airgas (airgas.com), the ARCAL™ line of shielding gases includes five ready-to-weld pure argon and argon gas mixtures. The line provides welders with high-quality shielding gases that allows them to produce better welds. ARCAL gas cylinders are equipped with SMARTOP™ and EXELTOP™ valves to help improve productivity, lower operating costs, and create a safer work environment. The gas mixtures exceed AWS A5.32M/A5.32, Welding Consumables — Gases and Gas Mixtures for Fusion Welding and Allied Processes, tolerance requirements; simplifies shielding gas selection; and produces better welds. Additionally, the line of shielding gases eliminates wasted gas, time, and money while minimizing safety risks. The shielding gases also come in multiple supply modes to accommodate customers' needs.